Maybe it's me emerging from a hectic, exhausting, emotional 10-week long summer…or the fact we are in the throes of all things back to school, back to schedules / routines…could be due to navigating changes…but I am desperate for all things organization, order and simple. Craving balance…calm…happiness for everyone. Everything from feeling like myself again to finding a space I feel comfortable in to work, design and write to scratching the itch of a DIY home project to desperately seeking workout motivation to healthy meal planning…and most importantly, finding time to connect with family and friends.
Is that asking too much?
Maybe. Maybe not.
Did I mention I need a vacation? Other than a short, but fun, trip to Mount Zion early June, I haven't been anywhere since New Years. And that trip was with kids. I haven't had an adult vacation in years.
A vacation / break is needed. Feeling it with every move I make…every night getting kids tucked in…every exhausted morning wake up.
Don't get me wrong – there is so much going right in my life. I don't miss a day counting those blessings. Matter of fact, I've been using the gratitude section of my new planner every.single.day. Making it a point to focus on the positive in my life for which I am tremendously grateful…
I don't know, maybe deep down I'm still sad about the move…the loss of the house…losing Charlie (for sure I am missing him so much)…feeling unsettled. There's definitely ex stuff swirling, which will not be talked about in here but I'm upset with how things are going and how it's not at all what my plan was for that road. I know that's taking its toll.
The last 2 months have been incredible but stressful – not going to lie. If anything, I'm going to be honest. More sleepless or restless nights than I prefer to admit. Less gym stress-relieving time than I imagined. Looking forward to the kids being on a schedule and seeing routines take shape so that Sam can begin to be a little more Sam again.
Yesterday I was interviewed on a podcast and today I emailed the host asking her to delete the entire recording and reschedule it. I was not myself. Truthfully, a topic wasn't sent to me in advance so it completely all my doing. But normally I am quick on my toes – easy to adapt and roll with it. The old Sam would have made the best of it all and made it fun. Not yesterday!
I'll get there.
Now that the kids are back in school, I'm excited to plan more time at the gym, more time writing / journaling, time to focus on my health, and more. My face is definitely showing signs of the lack of sleep – puffy eyes, dull, pale. I'm going to look into some new skincare products and routines that will boost my spirits and self-esteem…which has tanked over the last year.
Sorry to sound like such a downer – I promise, there are lots of times during the day I laugh, smile and feel connected. Am just feeling that dark cloud looming and I want to get a stick to beat it away. 🙂
There is a point to this post here. No, I'm not here to complain or share a pity party. When push comes to shove and I'm feeling out of control, organization and journaling helps guide me back. That includes doing organizing projects for families. This could also be a contributing factor to my feelings of sadness. I love helping people and with the busy kid-filled summer, there was little time to work or focus on designing / sourcing for projects. And doing anything positive for someone else = that always boosts my spirits!
Recently, some new organizing items crossed my radar and wanted to share them with you. If you're having a rough day and shiny organizing things make you happy too – hope you enjoy!!!
ORGANIZING LOVE
You guys know me for tackling those challenging spaces – it's what I am sought out for most often. Lately, there's been some real mind-numbing spaces I've faced. Recently found some beautiful options for small space living and this system is awesome!…
This is great for a small kitchen as well…
In search of a way to get the hampers off the laundry room floor? This is cool!…
Reclaim your point of entry with a simple set up like a bench, baskets and wall hooks. Nothing fancy is required. These baskets are durable…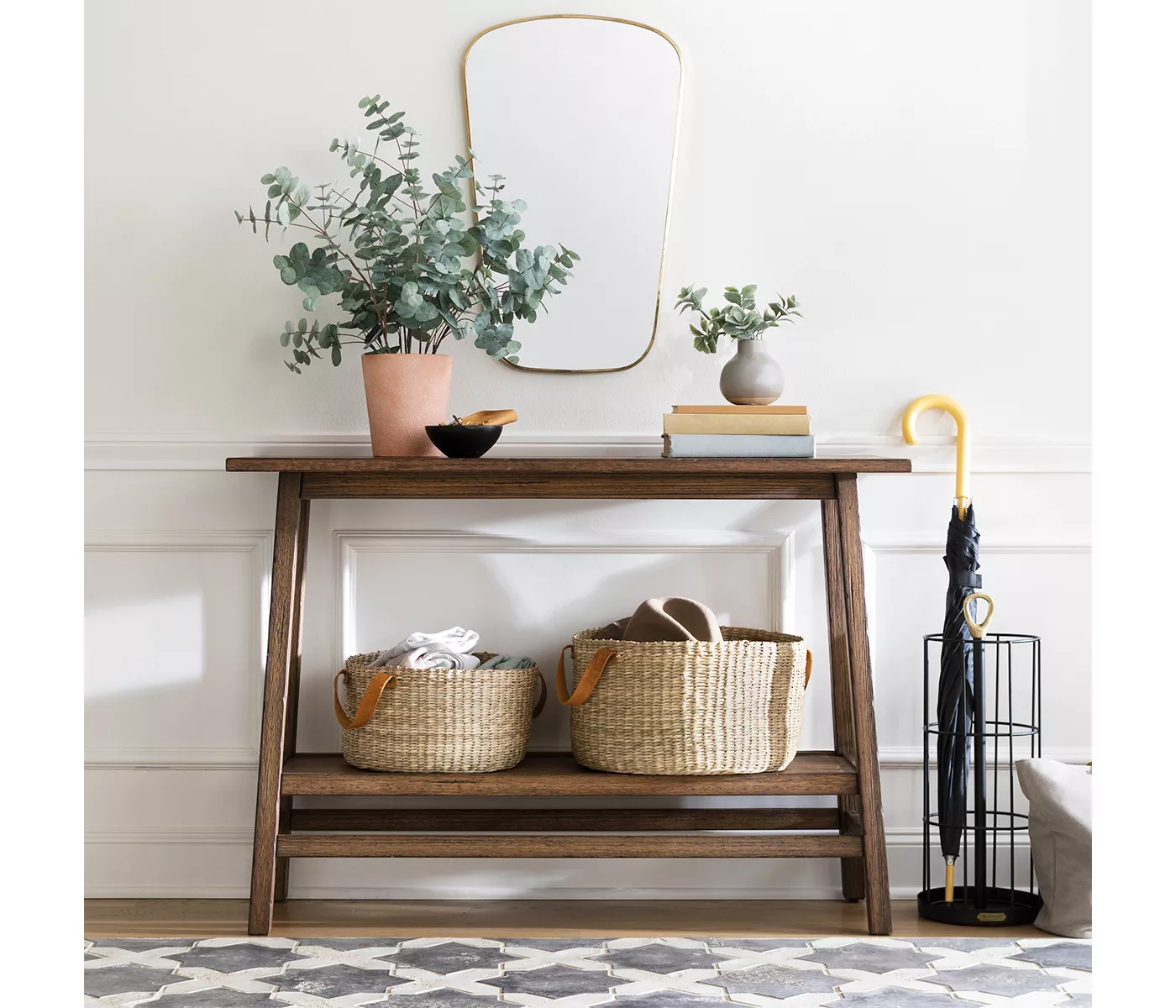 These baskets are unique and pretty as well. And any solution like this cart that is mobile / capable of moving easily from space to space is helpful in your organizing efforts…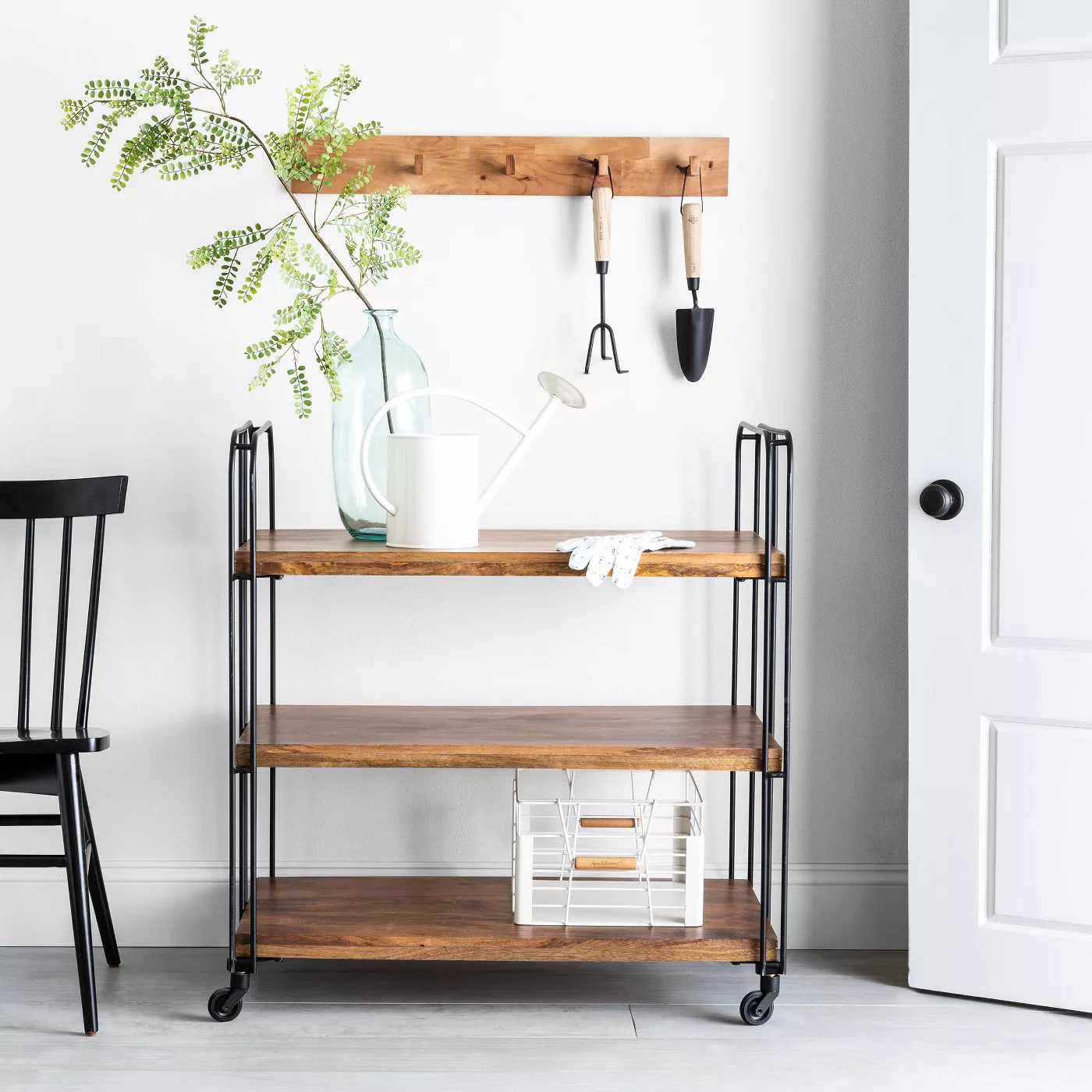 Always on the hunt for cool, unique and sustainable organizing containment. This is a new one I am IN LOVE with…
Forever in search of cool pet containment too. Every home we work in has a pet greet us at the door – love it! This basket is so cute, but subtle and classy!…
I am in love with some of the new Erin Condren notepads. The daily planning notepad is a great way to stay focused on your day…
I mentioned getting on top of healthy eating – a big goal in the next week or so is getting on top of all things food and grocery shopping around here. Dinner needs to be streamlined and organized for sure with all of the differing schedules. This is a great grocery list to get you organized…
Ready for a date night after the long summer? Be sure to leave behind this organized sheet of info for your sitter…
I'm back into time blocking, especially with blog writing and design projects ramping up again. Working in blocks of 30 minutes seems to work well for me. I take a quick 10 minute break to walk around or look outside, have water or go to the bathroom. THe break really does improve my concentration. This beautiful 30-minute hourglass is a great way to utilize the time-block method…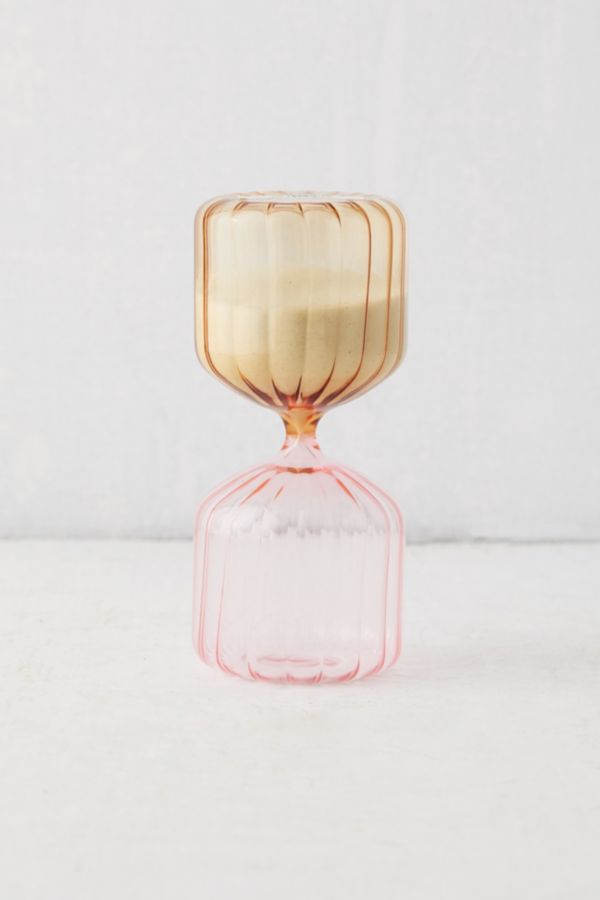 Not a huge fan of items sitting on the kitchen counter, but I know it's necessary. And I can easily be swayed by this bowl…it comes in 3 sizes too!…
DON'T MISS THIS!
I'm sure you've seen the pretty acrylic Russell+Hazel stapler. I have one as well…
It's typically $22 but just found the same one for HALF THE PRICE here!
As I continue sourcing new organization products I'll share them here with you! There's a lot of Labor Day sales popping up early so be sure to keep an eye out for those before you buy anything.
Hope you guys have a relaxing weekend planned! Back soon with more…
xx,
Sam
*this post contains some affiliate links for your convenience. you never pay more by clicking any link anywhere on my site. i promise! thank you for supporting this blog so i can continue delivering excellent content!