Well, I've started decorating for Christmas…
I know. You're probably rolling your eyes. But don't click away so fast.
You guys know the year we've had. There's been ups and downs. Challenges and changes. Heartache and happiness. Moments I've wanted to scream and cry out of frustration…and an equal amount of moments I wanted to cry because my heart was bursting with love. Just when we think the worst is behind us, something new pops up we need to work through. Not only do we have personal stuff going on, but both of us (me and my guy) each owns a business. Which means we are managing all of that on top of everything else. All while trying to find time for each other, the kids, family and friends, home projects….even day to day home maintenance like laundry, cleaning, shopping, cooking and more…haha!
Before this starts to sound too serious or tragic…it's not. This year we've also had fun and happy memories – which we cling to and appreciate…deeply. And we don't take a bit of anything for granted. Even the tough times this year provided opportunities to grow and reflect…and ultimately highlight exactly what matters. And this comes as no surprise = all that matters are the kids, family and friends.
Because of everything this year…and more…I have plans to make this a very special season for the kids. And Billy…my guy. (Hoping he will be in agreement at some point to make an appearance here.). But in order for that to happen – I had to start decorating a bit earlier than I normally would. And I had to start somewhere. So I started on the porch.
THE START OF CHRISTMAS DECORATING
On Sunday I had plans to have most of our current decorations out but found myself stuck on where exactly to begin. I kept opening / looking in bins but felt lost and overwhelmed so I'd walk away to do something else. Finally, I realized if I could just get the trees set up it might help me find my lost inspiration…it did. I set up these 3 trees on the porch and in the entry…
Yes, I did leave a few pumpkins, which I think looks pretty darn good at the moment.
Just seeing these trees lit up in the entry sparked serious inspiration. Funny. I have plans to incorporate some of our stuff, some of their stuff…and some new stuff as well. Am really excited to share our holiday home with you guys, but it's going to come by way of a few posts. Not all at once like some of those lucky blogger friends of mine who already have their entire house decorated AND have shared a full holiday home tour. haha! Gotta love those girls!
Anyway, in order for anything holiday to even get started, I first needed the Pod delivered.
After the house was staged and before it hit the open market, I had to remove everything personal from the house. And make it look a bit more minimal in the garage. So I loaded a pod which included most of our holiday bins, memory boxes and items the stager wanted removed from the house. Last week I carved out 1 full day on our work calendar to focus on unloading the pod, triaging items and getting it all re-organized / put away…
Not to mention, it's great not paying that monthly bill anymore.
It was a full, long day – but worth it. Can't even begin to explain how much I appreciate and value my team of organizers. They have been through it all with us this year…and this was sorta the final chapter from the old house really and truly closing.
Speaking of the garage, I can't wait for you to see the new one. It's going to take a little bit of time but I have plans to make this one incredibly beautiful and totally organized!…
CHRISTMAS INSPIRATION
I enjoy decorating beautifully but simply, with minimal items. Last year I didn't even add ornaments to the tree – only lights. And it was so pretty! Guess I didn't share a holiday decor post last year (shocking)…but you can see my tree in the background of this photo…
This year that won't change much – I'll still keep it light and minimal, but pretty. I've been seeing a ton of inspiration on IG and from blog friends. I am finding myself drawn to these this year…
( source )
( source )
That blush pink ribbon is so pretty!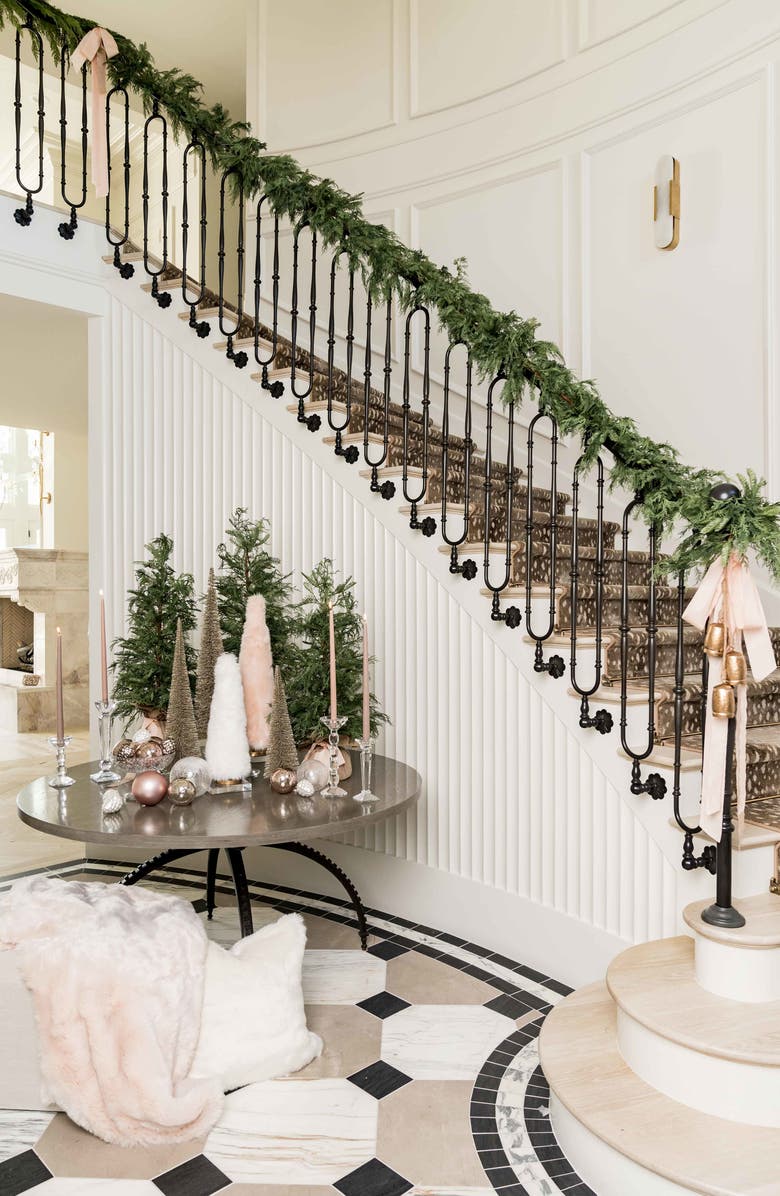 ( source )
I'm really into the idea of a flocked tree this year…
( source )
A light, soft tree after a tough year…I don't know, maybe that's where the feeling is coming from. ?? I'm loving the idea of a flocked tree with white lights, minimal ornaments, ribbons and soft colors like white and pink or sage or rose gold. We'll see…this tree is a top runner for me at the moment…
( tree )
Loving this greenery for the mantle…thinking fresh though if we go with a fake tree…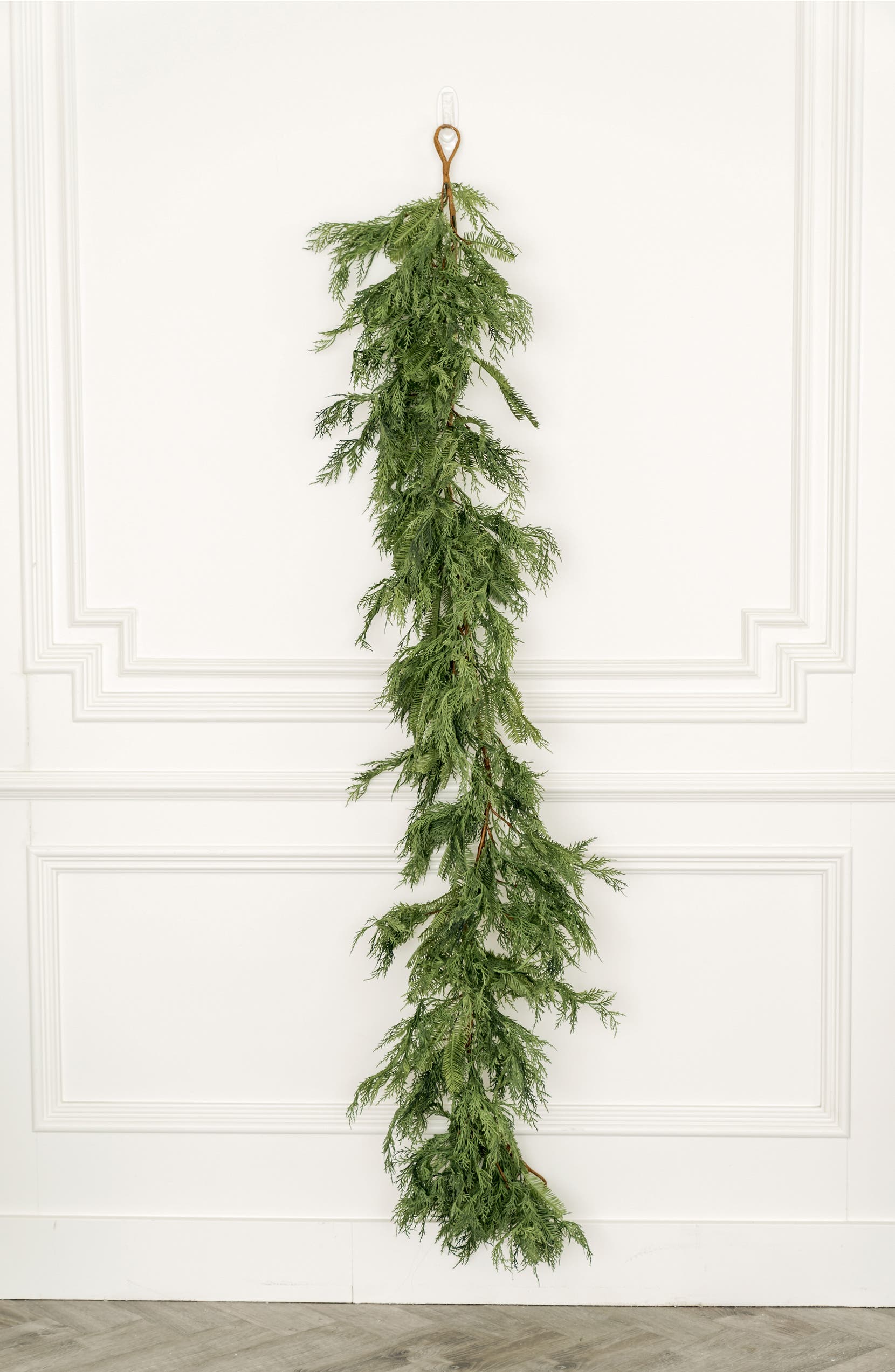 ( source )
Really loving the idea of greenery, ribbons and candles…with minimal accessories. Because the organizer in me is not excited about where to store these items after the season ends…AND I'm a minimalist at heart anyway.
Hoping to have another decor update for you soon! Moving on…
CLIENT PROJECTS
Most days are a blur. That's all I can say when it comes to the work front. I'm grateful for the growth and success of this small business. We have projects lined up for the next several months, some more complicated than usual – but I like it that way. It pushes me to think outside the norm.
And as always, have countless projects that have yet to hit the blog / portfolio. Like these, which are only a couple samplings…seriously, some beautiful images / organized spaces are coming your way soon!
Some of my favorite recent projects let me get back to the basics…with my tool bag…
It's a nice escape…until carpool. Look forward to sharing more with you on this front too!
NEW WEBSITE
Yep, we're getting a new website! And I really really really can't wait for you to see it! It's going to be SO beautiful! And full frame.
The current site was a great jump from Blogspot to WordPress, but hearing far too often this site looks more like a blog than a business. Not only hearing it from professionals I worked with over the last few years, but from clients too. After interviewing a few designers and narrowing down my new design (found it online), I signed the deal and we're getting started. The site will be up first followed by the video content I have been chatting about from time to time. A branded video is going to take time…although I'm anxious to knock it out so it's live when the new site is, I want the video to be long lasting, classic and everything I've dreamed it will be. That dream takes planning and time.
Overall very excited and ready to get going!
THE LITTLE THINGS
As usual, in the day to day I find little things that make me and all of us happy. For example, I never knew I could love chickens, but I do. 6 of them actually…
This spring we added chickens to the family. Normally they are in the coop overnight but one night someone forgot to close the door so I woke up to these 6 little faces staring at me through the kitchen window. These guys – they make me so happy! Not that anyone should be surprised – I love animals.
Hope you guys had a great weekend – am off to get some design work done before carpool. And as always, wishing for more blog time!
Back soon with more!
xx,
Sam