After living with a dark pantry for several weeks, I finally made the time to install a new ceiling light. This is an incredibly easy home improvement project anyone can complete without the need to call a handyman. In this post I'm sharing just how easy it is to install or replace a new ceiling light fixture.
BEFORE
Unfortunately, I don't have a photo of the original fixture. Several months ago we removed the light covering with the hope to bring more light into the space. It was previously covered with a dark blue glass feature. Underneath it was this set up with 2 ring bulbs…
The inner ring stopped working so removing the dark blue covering gave us a bit more light. But soon after, the large bulb went out. The fixture needed updating anyway so it was a great time to take advantage of a lighting sale and make the simple update.
I had been admiring this light for a long time and it's currently on sale…
( source )
Took a few easy steps but in about 30 minutes we transformed this space with the install of this new beautiful light…
Love this fixture so much! Still debating whether or not to make it shorter / more flush. Either way – it's gorgeous and so happy to have the project completed!
HOW TO INSTALL A CEILING LIGHT FIXTURE
Supply List
You'll need just a few items for this project…
And you'll want to ensure everything you need is IN the space you're working in. Nothing more annoying than having to step down from the ladder or walk out of the space because something was forgotten. Bring it all into the space, set it up, and get started!
REMOVE THE OLD LIGHT
Step One: Turn Off Power at the Fuse Box
First step is making sure the power is off. Completely. I think this is the number one fear for most wanting to complete a project like this on your own = getting hurt. Of course! Just take the necessary steps to make sure the power is off and you're good to go.
You can turn off the power to the light fixture by locating the fuse box, the correct switch and flipping it to the off position. I make doubly sure by turning on the wall switch, then flipping the fuse box switch. You'll know the power is off because your light will now be off. But double check by turning the switch on and off. Once you've confirmed it's off, keep the wall switch to the off position.
Step Two: Double Check With a Voltage Tester
This is not a necessary step but if you're really concerned and just getting started on projects like this, you can use a voltage tester to check. This is my tester…
I like this one because it's useful for this project but also to test the life of your batteries. I love a tool that serves more than one purpose!
Step Three: Remove the Current Light Fixture
Generally this is a simple process and involves unscrewing a few screws. Ours had just 2 screws holding up the old fixture plate…
Step Four: Remove The Wire Nuts & Untwist The Wire Connections
Start with the black (hot) wires first, then the white (neutral) wires and finally the bare (ground) wires. Your ground wire will generally be copper in color.
Step Five: Unscrew the Mounting Bracket or Strap From The Ceiling Fixture Box
You'll remove this old one because your new light should have a new mounting strap, bracket or plate. This is my new mounting plate – it's a round shape…
Step Six: Install New Strap
Step Seven: Slightly Unscrew the Green Ground Screw on Your New Mounting Plate
The green screw is similar to this seen on mine…
INSTALL THE NEW LIGHT
Time to begin the steps to install your new light! Following the instructions with your new light, assemble any pieces as suggested. In our case, we had several pieces including the large white glass piece that would be installed last. We took apart all 3 pieces of the light to make install easier…especially on our arms as all of this work is completed with arms up and overhead.
Most new lights come with a lot of extra wiring. This will need to be trimmed to your desired length. You can see how long our wiring was here…
Using wire cutters, I trimmed off the excess…
Then you'll want to strip off a bit of the plastic wire covering to reveal the wires…
You'll feed those through the top of your new light fixture but again, depending on the light you have will determine where these go and how long your wires need to be…
Ok, NOW let's get started with install!…
Step One: Connect the Ground Wire
Attach the ground wire from your light fixture to the bare copper ground wire from your home. Hold the stripped ends side by side and twist on a wire nut, turning clockwise. These are wire nuts…
When you insert both wire ends into a wire nut, they easily twist around each other on the ends…and keep the hot ends safe once the power is on.
Step Two: Wrap The Wire Around The Green Ground Screw
Then wrap the wires around the green ground screw on the mounting plate, strap or bracket. And tighten the green screw slightly.
Step Three: Attach White Wires
Attach the white wires together at the end and screw together with a wire nut, turning clockwise.
Step Four: Attach Black Wires
Attach black wires together at the end and screw together with a wire nut, turning clockwise.
Step Five: Gently Push Wires Into The Junction Box
Now that all 3 wires are re-connected, gently push each wire into the ceiling junction box. Be careful to push the black wire to one side and the white wire to another.
Step Six: Add a light bulb and turn on the fuse to confirm your light is connected correctly
Before adding your light covering or finishing the fixture assembly, add a bulb and turn everything on to make sure it's connected properly. In our case, I also wanted to test out a few bulb types. Our fixture takes up to a 100 watt bulb but didn't know if I wanted it quite that bright…or if we needed daylight vs soft white, etc. Turns out a 75 watt day light bulb was the perfect bulb for this walk-in pantry.
Step Seven: Finish Assembling Your Fixture
The final piece was adding the white glass covering. And it was done!
It is totally night and day in here! So bright and we can see everything. Even all the crumbs our broom had missed – ha!
Personally, I wanted to go with a daylight bulb because it can be a little dark in here. Most people go with a soft white bulb, I chose a daylight bulb. This one…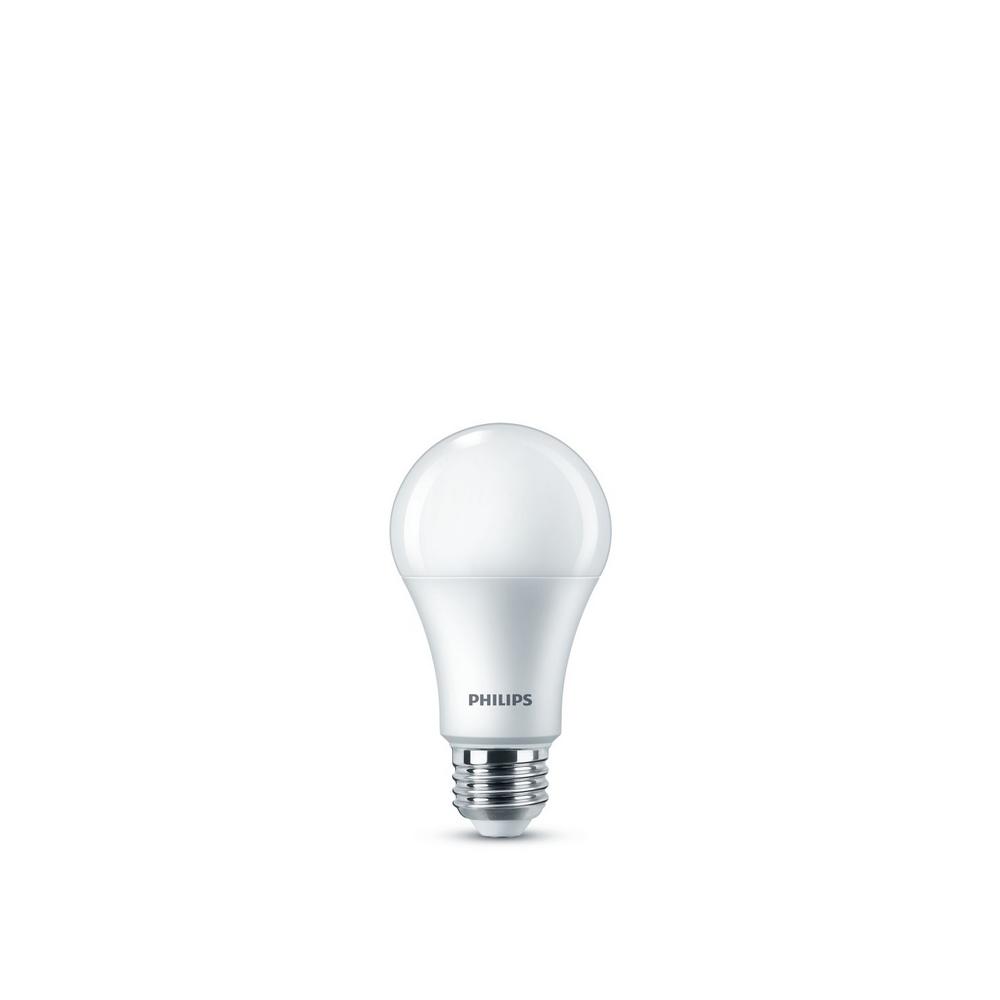 Now that I've shared how to install a new light fixture, let's talk more about the fixture we fell in love with! I have admired this one for a while on the McGee & Co website…
This light can be purchased from retailers other than McGee actually. I purchased mine from McGee but it came from Visual Comfort. Which is where I first discovered this light a while ago. I double checked the pricing and it was the same from both McGee and Visual Comfort – including the 20% off sale savings. So you're safe to purchase from either and pay the same price. There was no shipping too which was awesome!
As mentioned, I'm still on the fence about raising the light a bit. It's shown on the site almost flush…but it came with a long chain and our ceilings in the pantry are tall enough for a little length. We'll live with it and re-visit. But I love the detail!…
It's a classic…
Here's the light on…
We couldn't be happier with this light. Seriously love it!
I shared this with the Instagram community complete with a how-to video, which can be found on the highlight reel. Be sure to check that out! But if you are interested in the pantry organizing stuff, it's all linked here for you.
I hope this post encourages you to update some of the ceiling lights in your home. It's not a scary process when you take the scary out! Trust me, I was worried too when I first tried this a few years ago. But the feeling after you've completed it ON YOU OWN?? Priceless!
Hope you guys are doing well! Back soon!
xx,
Sam