The organizing expert webinar series from last week was a session not to miss. My new friend and fellow organizing expert, Adam Pratt, absolutely crushed it by delivering his photo organizing expert tips in this jam-packed 90-minute interview. If you are working on your photo collection during this time at home, you do not want to miss this session on how to organize photos and videos.
About Adam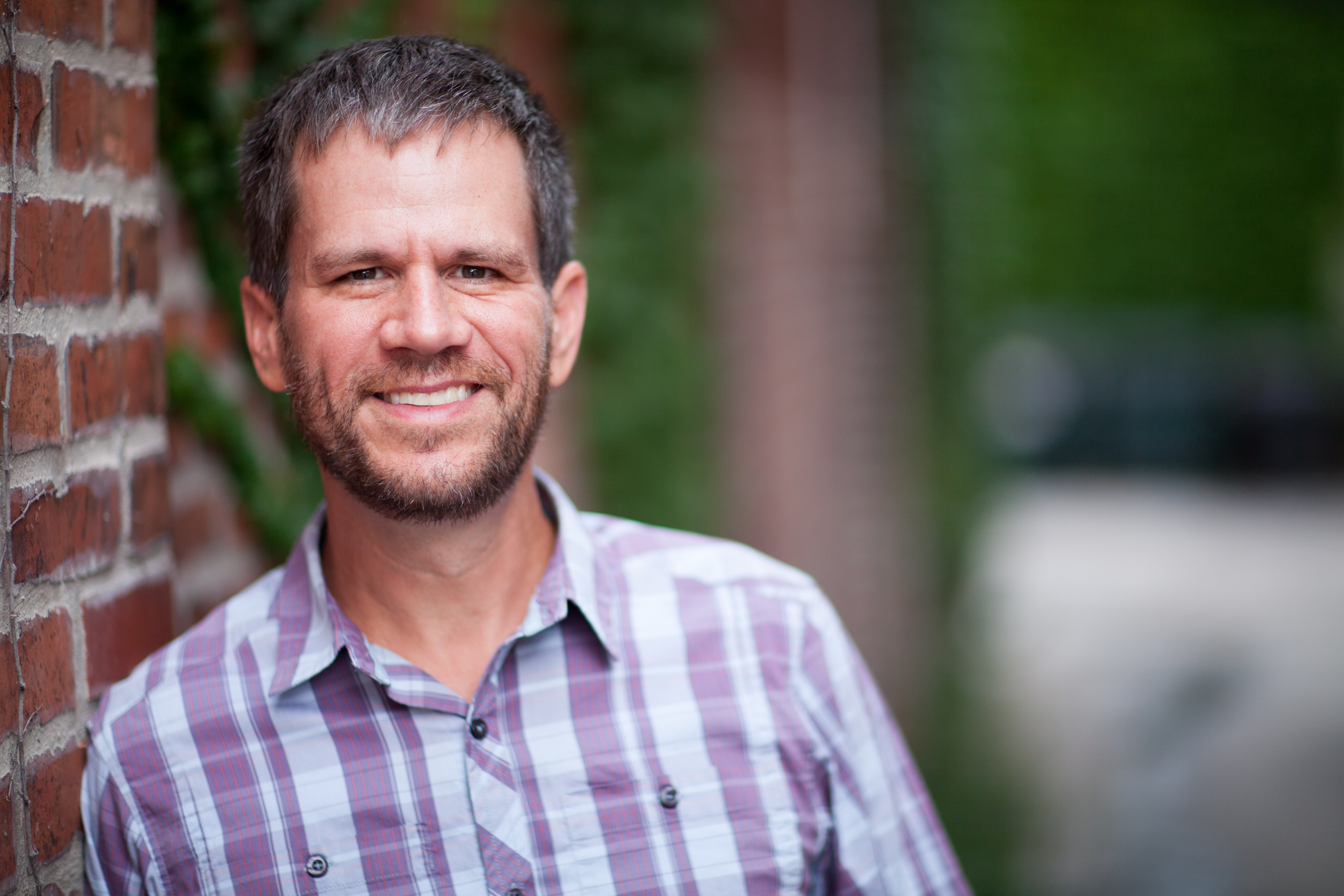 Adam is the professional photo organizing expert behind Chaos to Memories, based in Chicago but his services are available worldwide. Adam has a 20+ year background in technology and design which makes him the perfect organizer to help us sort out all those photos and videos. He is deep in the trenches of the photo organizing niche and knows the great shortcuts, programs, software and more to help take the guesswork out of where to begin…and how to do it correctly so we aren't re-doing our organizing efforts.
In his business, Adam helps families preserve their family photo legacy. Whether the photos are prints, digital, or both, his goal is to make sure your family can enjoy these precious memories for generations. He helps turn the chaos of family photos into an organized, searchable, shareable, and secure photo archive.
After connecting with him via LinkedIn and on the recommendation of a few other professional organizers, I knew he was the perfect expert to chat with us about how to get started. Within his intro you'll hear why he's the best expert for this topic – he genuinely has a love for photos, making them easy to access, keeping them secure and just an overall passion to help families preserve their memories.
The interview went on for a long 90 minutes because we had more than 60 questions from the attendees. While we were sad to not have the time to answer more than half of those, I am excited to invite him back for another interview in the coming weeks. His easy to understand strategies and ideas resonated with all of us, so it will be my sincere pleasure to have him back!
Interview Highlights
If you have time or can watch in batches, definitely watch the interview (linked above)! But here are a few highlights to get you started.
Like every item or category when it comes to organizing, it took a while to accumulate your volume…so it's going to take a while to edit, sort and get it organized.
Adam suggests beginning with a clear and defined goal in mind. Having that clear goal to revisit is what will keep you motivated.
Do it once – do it right! This is tedious work – especially if you have a lot of photos to sort through and scan. So it's important to do it right the first time.
He also recommends the easiest way to organize is chronologically.
And he also uses and recommends software to batch rename files. I'm sure you're familiar with file names that appear this way upon importing…
When renamed, like the right column, it will make sense to everyone – no matter who you are sharing the folder / photos with.
Adam's Overall Goals for You – The 4 S's
In Adam's business he aims to have your photos sorted, searchable, shareable and secure. This is something to keep in mind as you sort and purge. The simplicity serves as a great motivator and something you can revisit while deep into your efforts.
Your Organizing Workflow Framework
Adam created a photo management workflow guide which you can access on his website right here. But this is a quick overview of the steps…
Gather: Start by gathering everything…and gathering completely. You can do it in phases but it won't be nearly as efficient of a process if you don't have it all in one place.
Preserve: Scanning, etc.
Organize: Chronologically and also tagging to ensure search-ability.
Share: Share them with family and friends.
Maintain: As with all organizing efforts, you're never really done. And for sure when it comes to photos because most of us are snapping away daily. Maintenance is key.
How Do We Get Started – Especially When We Have a Large Volume?
I think most of us fall into this category. And it's not just volume, it's also scattered everywhere from our phones to attic boxes to computers and maybe home videos on VHS or reels you know family members have stowed away. When you have a large volume, Adam suggests starting with what's most important to you. Or if you have an older family member who holds all those family secrets behind the photos, make that the priority so the stories stay with the photos forever. Could even be you have various old laptops that have started acting flaky and you haven't backed them up. Whatever the case, choose a priority and get started where it's important to you.
He reminds us we can't do it all at once. So if you are really feeling overwhelmed – start with digital. These are the easiest to sort through and purge…AND you can make a big impact pretty quickly.
What Is The Best Way To Combine All Of Your Digital Photos
He suggests gathering everything to a hard drive and then making sure you do a back-up.
Should We Do All The Scanning First and Then Label? Or Working In Batches; Scanning, Editing, Metadata…Move On?
Adam scans everything and then organizes. But key is to check your work as you go for quality control.
How Do I Handle Photos That Were Previously In a Sticky Backing Photo Album?
Adam suggests removing them carefully with a craft spatula or unwaxed dental floss. Also, make sure to keep the photos for each album together because they probably tell a story together.
What If I Have SO Many Boxes of Loose Photos From Over The Years of Parenting?
Here's the blog post Adam wrote about sifting physical photos that are totally jumbled. But you will not want to miss him breaking down a genius idea in the live interview!
What Program Do You Use to Batch Rename Files?
He uses Adobe Lightroom Classic to rename photos. Adobe Bridge is a free option, and A Better Finder/File Rename is a popular utility.
What Is The Best User-Friendly Product to Create A Slideshow?
Animoto is a great option for easy slideshows.
How Is Adobe Lightroom Different From Apple Photos to Organize Your Photos?
Adobe Lightroom Classic is available for Mac and Windows, doesn't hide your photos in a proprietary file, and embeds the keywords (people, places, events) using industry-standard best practices.
In What Resolution Should We Scan?
600 PPI for reflective media such as prints, and 4,000 PPI for slides and negatives. If you have a print and negative of the same photo, the negative will almost always give you a scan that is higher resolution, better color, and better quality.
Besides a Flatbed Scanner, Is There An Affordable Option That's Quick?
High-speed photo scanners cost about $500 and can be finicky. Adam would NOT recommend the apps for your phone as the quality is not archival and thinks it will be a lot of work for disappointing results.
What If I Realize I Can't Do This On My Own and Need Help?
I would reach out to a professional and ask about the quality of their scanning, what they deliver, and ask for references. You can find a local photo organizer here on The Photo Manager website!
If reaching out to an organizer isn't in your budget and you have the motivation to tackle it yourself, there are great online resources, trainings and even books available. This is a great book written by expert Cathi Nelson…
Adam answered more than 30 questions in this interview and covered even more photo organizing topics such as:
Where to safely keep your photos when you're done organizing
Whether or not to keep your negatives
How to convert video to digital format
The best way to tag photos
I can't thank him enough for joining us and sharing his incredible wealth of knowledge on what can be a very painful topic. Thank you, Adam!!! Look forward to having you back on the series so we can dig even deeper into the topic.
If you want to reach Adam, you can find his website here.
Back soon guys!
xx,
Sam