…Donation bags, that would be.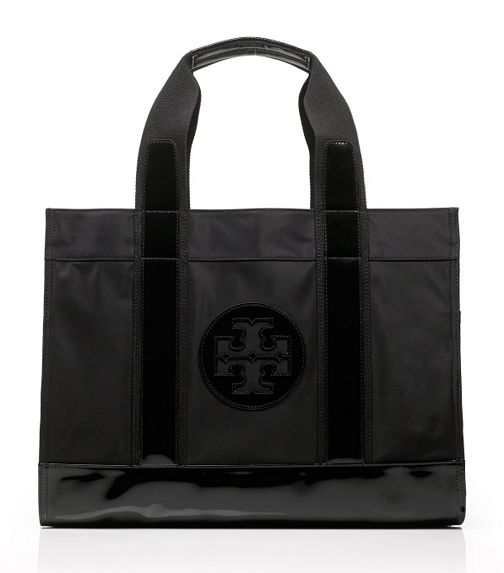 A little off topic, but since we're talking bags….I'm in desperate need of a good, solid tote for traveling. Yes, that would have been me you saw in SF sporting a stylish skip-hop diaper bag as a tote. as soon as i got home from our weekend away, I spent some free moments searching online for something better.
And I suppose I should move quickly on a tote decision becauuuuuuuse we had an offer accepted on a house.
!!!
And it looks like I'll be traveling back and forth quite a bit between now and the move date.
I am pretty much freaking out for the following reasons…(Yes, I created a list of reasons why I'm freaking out. If that doesn't tell you how my brain functions, I don't know what else will! lists keep me a little more sane. And when it comes to Sam, sane is what we want. Just ask my husband.). These reasons are listed in no particular order because they are all equally suffocating me…
1. The house is fixer upper. Like big. Think really big. Humm, think "money pit big" actually.
2. There are major repairs that must be done BEFORE move in, which will be hard to manage considering I live halfway across the country. The plan is for me to fly out a few times to meet with a contractor, painter, pool guy, flooring people, etc – and then they will have to work with me over the phone. At least that sounds good when I write it out on paper. Who knows how willing someone will be to work with and help us when i'm this far away.
3. As far as what needs to be done immediately, it's 3 big ticket items. Hardwood and carpeting throughout the house (see number 4), interior paint (share your paint colors with me! I'm looking for the perfect light gray), base mouldings (I may take on the crown moulding myself after
watching John and Sherry recently finish up their home
), and the pool (needs re-surfacing so we may just go ahead and add on a hot tub). Those 3 items, along with any other important inspection repairs and child-safety pool security features, must be done before move in. With 3 little ones home for the summer, the flooring and paint need to be done before we are there. We'd like the pool and related security to be completed as well because it's summer and we'll want to use it.
Aaaand it would be a great way to bribe families to befriend us. 🙂
4. The house has a terrible cat urine odor. There, I said it. I'm SO worried about this issue. It seems to be concentrated in the master suite area (lovely!) but I'm sure it's throughout. We already planned to pull up the flooring and replace it, mainly because they have 4-5 different hardwoods throughout the house (??) and the bedrooms don't have carpet. But I hope that the sub-floor won't be too far damaged. Let's not forget about the drywall too. Needless to say, I've been doing research on the topic…
this article
was particularly funny and helped lighten my mood. But I'm on the search to find the perfect remedy – so if you are aware of one, save me from obsessively googling "cat urine removal" and "cat urine detection" and shoot me a comment or e-mail.
5. One potential buyer/offer went through inspection and then the buyer backed out because the seller wasn't willing to make necessary repairs. Repairs like $10,000 in termite damages. Or the fact their is an electrical issue with the pool. humm, not sure about you but the idea of "electrical issue" and "body of water" being in the same sentence doesn't sit well with me. I'm hoping once we get through inspection we can successfully work with the sellers regarding any repair work.
6. The kitchen is pretty much original. It's a galley style kitchen and while they updated the appliances (not sure how long ago) the size isn't going to work for our family of 5. There is barely any cabinet space and no pantry. My husband and I decided we would live in the house to figure out the best Reno options (knock out the front window/wall to expand? remove the family room, which is on the other side of the kitchen wall as a means to expand?) and then manage the kitchen overhaul around year 1 of owning the home. That would give me the time I need to go totally nuts on pinterest and dream up everything we ever wanted in a kitchen…Because this is (hopefully!) our forever home. right???? (I'm hoping my husband will comment and tell me that yes this is in fact our final move. 🙂
7. We need a new fence. The yard backs up to 4 other homes and they each have different fences. Some of which are falling or deteriorating. Would be nice to have a pretty view when we look out into the backyard.
8. Landscaping needs a complete overhaul as well…Including the front drive needing new paving. But I would love to be there to live in the house for a while and figure out what would be/look best. There's even room for a garden with raised beds! yes, I'm in la-la land and can't wait to get going on projects I've been dreaming about for the last 7 years…Since we owned our previous California home. Although we loved our home here and implemented a lot of small changes, we never wanted to do anything major…Because we knew we wouldn't live here forever. It was hard living in a home that we owned, but also one that we knew was temporary. whenever we thought about a project, we asked ourselves "will this help with re-sale?" or "will we make our money back on this?". If this is OUR home then we won't have to ask that question again!
9. There is one awesome patch of grass on our property that is screaming for a new swing-set and sand box. Can't wait to pick out a new set with the kids!
…The list goes on. Only to be added to once the inspection reports come in.
Soooo, by now you might be wondering why I started this post about "donation bags". When I'm stressed to this extent cleaning and purging help to calm me down. It allows me to think deeply while also getting my head into something more constructive. And not obsess on the things I can't control. For the last several days of negotations, I've gone through every closet, each of the kids rooms, my closet and drawers, the pantry, the garage, the playroom, the kitchen, and office closets/drawers.
If the moving boxes out in the garage weren't sealed and taped off, I might be rummaging through them as well. 🙂
Here are the bags going out the door today…
And some trash/recycling too…
In all seriousness, I am very excited about the idea of this fixer upper. Can't wait to share all of the project before and afters here with you guys – the good, bad and ugly. You're going to see it all – whether organization related or not. There's mucho to be done and it will be fun sharing the entire process.
Oh and there are no organization systems in this house so I'm all amped to get my organization on in all the new spaces. including the very sad laundry room!