Sam is very happy today – very! Happy because we're in the thick of Fall and it has been downright cold baby – my favorite time of year. I'm blogging from my home office with coffee close and my pumpkin clove candle burning. I'm back to my DIY roots by updating my master bathroom. I challenged myself to work with electrical and won. (Yay for new experiences that grow you!) And I'm here to share it all with you guys today! This partnership with Lowe's Home Improvement has been incredibly special to me. Not only am I SO grateful they reached out to partner with Simply Organized for the next few months, but they truly came into my life at the perfect time. I need some serious self-care and home improvement + organizing + blogging = exactly what the doctor ordered.
Yes, call me crazy but this combo is my therapy.
Last month we talked about organizing an outdoor entertaining area but this month we headed indoors for some serious DIY love. Check out this before…
Ouch!
And the after…
Holy wow! Love!
And only made possible by way of Lowe's!
THE HOW-TO GAME PLAN
Getting to this beautiful after was easy because we simplified the game plan:
MEASURE THE AVAILABLE SPACE FOR WALL SCONCES AND SHELVING
DETERMINE WHAT ITEMS NEED TO BE ORGANIZED / CONTAINED
SHOP FOR ORGANIZING SOLUTIONS AND LIGHTING AT LOWE'S
PICK A PAINT COLOR AT LOWE'S
SCHEDULE THE TIME TO PAINT
SCHEDULE TIME TO ASSEMBLE SHELVING AND INSTALL LIGHTING
ORGANIZE
…STAND BACK, ADMIRE, PHOTOGRAPH AND ROLL AROUND ON THE FLOOR IN A PUDDLE OF HEAVEN
After measuring the available wall space and figuring out what items needed to be organized, I headed to Lowe's to source a few products and choose a paint color.
WHY THE UPDATE?
Well, a lot of reasons here…if the photos aren't enough to motivate us to make a change – haha!
This is my master bathroom and the original sink. It's beautiful, don't get me wrong – but it isn't the easiest sink to get ready in front of because there is no storage and only inches of counter space to work with…

Even setting a hair dryer or curling iron on the countertop means it's going to fall into the sink. Guaranteed.
I did update the mirrors quickly after move-in because the previous black deals were a little painful…
But for the last 5 – yes FIVE – years I didn't update the wall sconces…
These were equally awful to look at and over time had started loosening / turning…
But you know how life is – it gets busy and other pressing, more important projects took precedent.
The previous owner had this chandelier hanging in the bathroom…
*insert ugly side eye*
When I had the interior painted back in 2013, my painter removed the chandelier and added this beauty in its place…
Yep. Kept it this classy ever since too. Way to go, Sam! Which again…was five years ago. Winner winner!
Between the lighting requiring a serious update and the lack of storage / organization, there was no better space to tackle this month!
THE PAINT
The paint I chose for this project is HGTV Home by Sherwin Williams. I had the paint color-matched to Silver Dust from Valspar…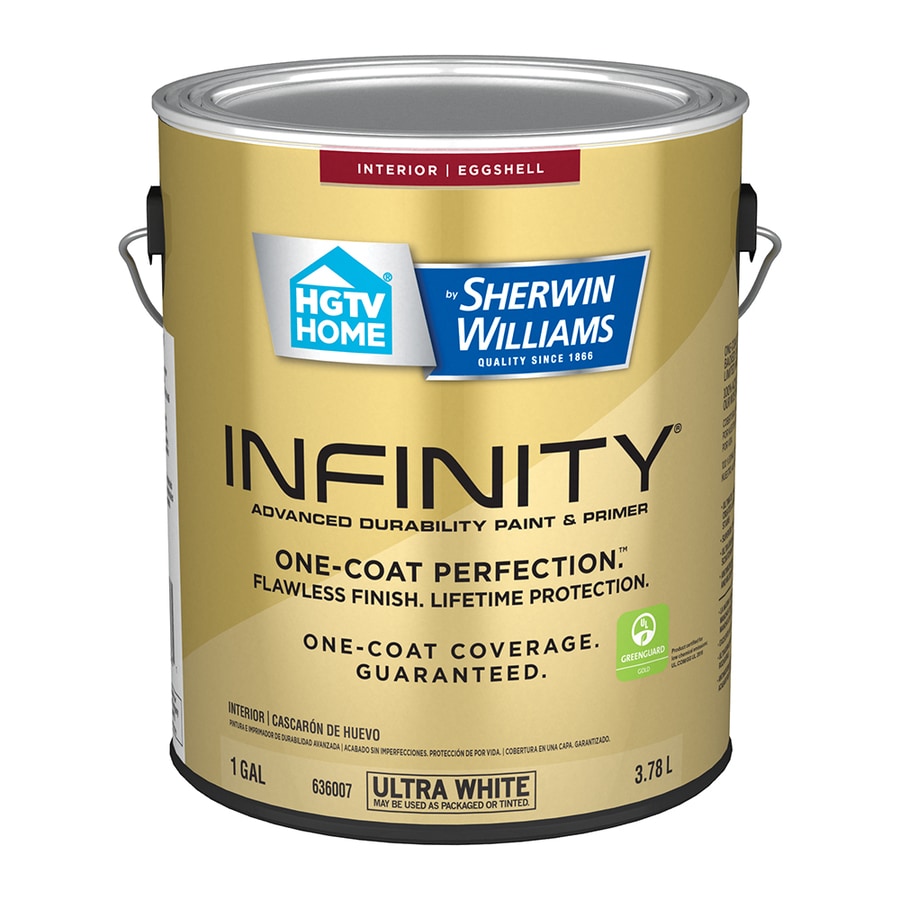 The bathroom looks pretty with a fresh slate…
The bathroom required 1 gallon and it was in fact just one coat, as the can promises!…
I absolutely love this color and it made the perfect backdrop for the baskets and shelving I chose.
ASSEMBLE SHELVING
One evening after work I assembled a shelf that was going to save me give me a lot of great storage…
As with most of my own projects, they happen into the wee hours. Somehow I don't mind because it involves listening to podcasts and using tools.
I love this simple and beautiful shelf!…
It's the perfect height and footprint for this small wall space and I love the little X detail on the side…
INSTALL WALL SCONCES AND CEILING PENDANT LIGHT
For this project I wanted to challenge myself AND save money by updating the lighting on my own. I've heard from countless handymen how easy this task is so I did a little research and guess what?…they're correct! This is such an easy project that I'm shooting a how-to video to share how to do this yourself. If you have "update / replace lighting" on your home project list, wait until I share that video to do it yourself and save the bucks!
Lowe's has hundreds of lighting options – these 2 stunning light fixtures won me over…this vanity light…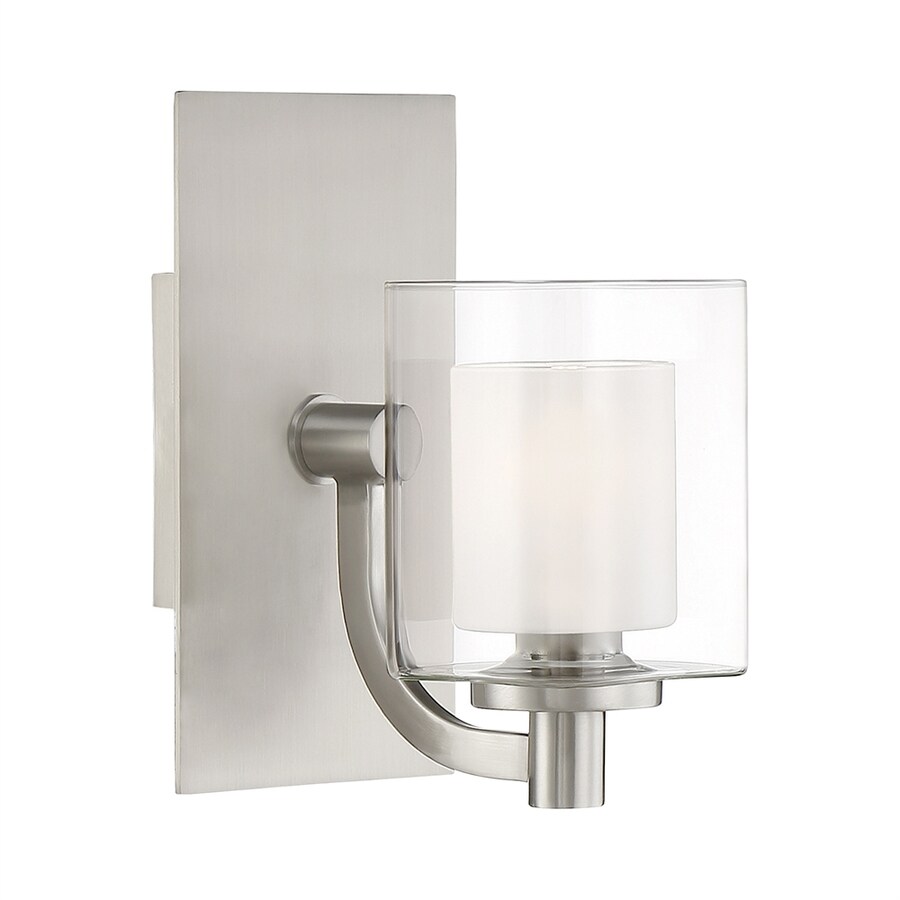 And this gorgeous orb pendant…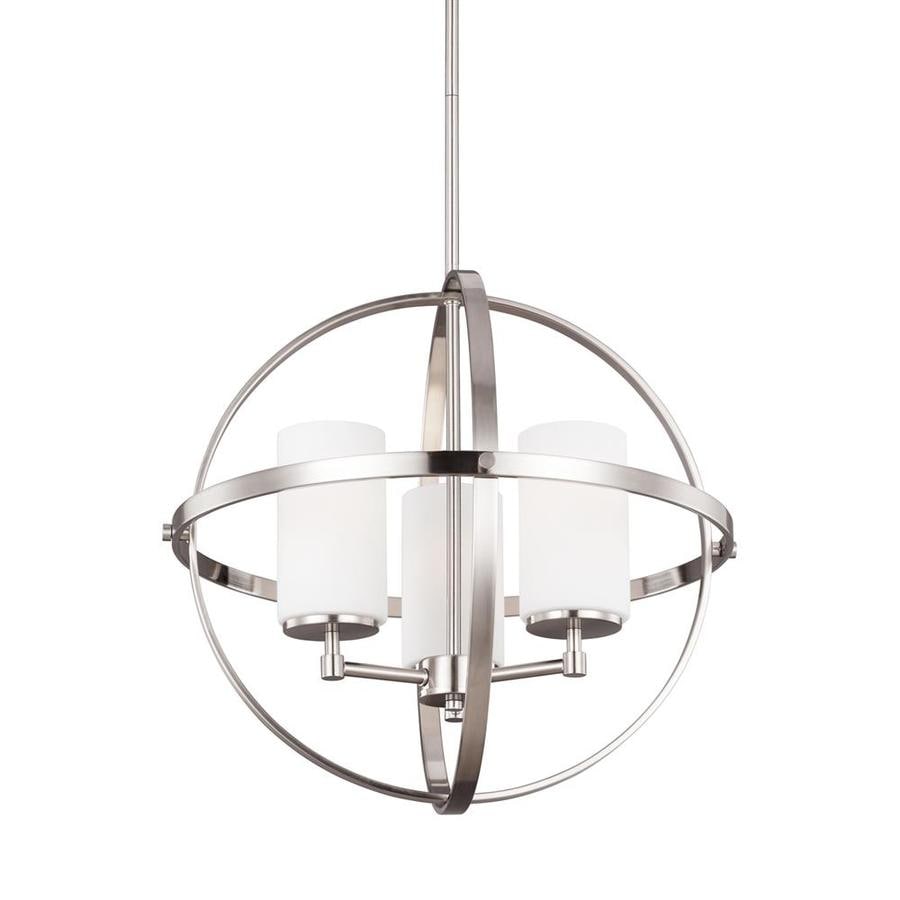 The two fixtures are the perfect compliment to each other.
I first installed the wall lighting…
This install is simple enough to do alone, but you'll definitely need a second set of hands for the pendant…
You can assemble the fixture easily on your own, but you'll need someone to hold it while you install. Also make sure you have a nice tall and sturdy ladder. Arms get weary or you can sometimes get dizzy when looking up at the ceiling for a period of time.
All that said, it was just as easy to update as the wall sconces and makes such a huge improvement in this space! I mean, come on!….
GET ORGANIZED
Time to get those hands into organizing fun!
I chose a few bins, baskets and containers to organize the bathroom and, I'm sure this goes without saying, the next step was getting lost in my organizing element.
For the shelf I chose this great fabric bin…
These will give you a lot of storage and my favorite part?…they fit on these shelves like a glove. You know I have a thing about making it fit tight and neat…
Funny but as a professional organizer who organizes full-time for other people, I rarely get the time to sort and purge my own spaces. This was overdue! It felt freeing to get rid of items I never use and contain only the items I need to get to daily. Am now living in my happy, minimal place getting ready! No wonder people hire me! lol
I loaded these fabric bins with my hair tools, hand towels, washcloths, q-tip container and more…
Those small blue and white dishes you see in one of the bins belonged to my late grandmother. I set them here to hold bobby pins and hair clips. Not that I already don't think of her often, but she's on my mind every morning and night when I see these…
The top shelf is for make-up…and all those serums, creams and potions one needs when line-driving into their mid-40s. Yikes…
The tip top holds my hair products in a pretty reclaimed wood tray and a few plants. I picked up these delicate plants from the Lowe's garden center…
Anyone else falling deeper in love?
Drooling?
No?…Just me?
Here is my new bathroom shelf – organized and ready to handle anything. Maybe even room for a few more anti-wrinkle creams…
My favorite set of woven baskets from Lowe's holds bath towels…
You may recall seeing these in my September project – I fell in love with this set of 3 and had to find a reason to use them again. Towels are neatly rolled and tucked in for quick grabbing…
Baskets like this also make "putting away" easy – putting away is half the battle, right??…
Dirty laundry never looked better when dropped into this pretty antique brass wire basket…
There's no better feeling than updating and reorganizing your space – a bathroom or otherwise. But there's something about doing it yourself and seeing the end result…
Seriously. In love and so happy!
This is the view from my home office. Don't mind leaving that door wide open now!…
Seeing the bathroom from my office inspires me to do more projects here and in client homes.
Before I close this out, have to show you the bathroom with the lights on…
This view kills me…a lil bit…
The improvement is incredible.
MY SHOPPING LIST
A full list of the items I purchased from Lowe's for this updated and organized bathroom is right here for your convenience…
Convenience Concepts White 4-Shelf Bookcase
RGI Home Antique Brass Iron Basket
HGTV Home by Sherwin Williams Paint
Purdy Golden Eagle Paint Roller (set of 3)
I want to thank Lowe's again for partnering with the blog for this great project! As always, everything written here is my own thoughts and opinions…and written in my voice. You will not pay more by clicking any of the links shared here NOR will I receive a commission. I just did this project for Lowe's and shared it here to inspire you! Thank you Lowe's!
Do you have any spaces around your home that can use updating and reorganizing? I hope a Lowe's Home Center isn't too far away from you so that you can walk through the store to get inspiration and tackle your own home projects. If you don't have a location in your area, check out their website.
Get ready for November's project – we are decking out the best porch in town for the Holidays and it's going to be absolutely beautiful! Mean it.
Back soon you guys!
xx,
Sam