Sam shopping for clothes.
My long-time readers know this event (aka – torture) typically happens only once a year. I drag myself to Nordstrom or Anthropologie because I know that's where I'll find something I love, but it's painful. I enjoy adding new items to my minimalist wardrobe, but don't enjoy shopping….and absolutely not the dressing room lighting or mirrors. Ha!
Over the years I've shared shopping experiences on the blog because when I shop, I lean into the classics and choose items that last a long time. Something I talk about with the families / moms who hire me – making smart investments that go the long haul. My annual shopping usually takes place around a major work event, like the Better Homes & Garden's event in NYC…remember this? Hard to believe this was Fall 2017!…
I ended up wearing this one for my keynote speech in Toronto that same Fall…
I still own and love everything from that shopping day.
Remember my shopping recap video? This was me delirious after a 5 hour try-on session with a Nordstrom stylist. She offered me pellegrino. Should have offered me something stronger…
Classic Sam.
Because of Covid, this year I'm not attending a big work event. Even Spring 2021, when I've been invited to speak on the opening panel of the NAPO conference, it's a virtual event. Hey…maybe that means I can get away with only buying tops as I'll be filmed / on video from the waist up. lol!
BUT what did give me the push this Fall was scheduling family photos with the kids AND I was in desperate need of winter work clothes and work shoes.
Family Photos
First, I'll share with you a few pictures from our session. I had planned on only having photos taken of the kids…it's been a few years. But my photographer, Alicia, who is a long time friend of mine too, convinced me to step in with them. And I'm so glad I listened! I need to capture them but also capture them with me. Something that never happens because I'm usually behind the camera.
Look at these 3!…
My 10 year old is as tall as me! What the heck!
Alicia nails it every time!
(If you're local, you can find her website here. She took us to the Sugarloaf Open Space in Walnut Creek.)
This one – my big 16 year old….my special guy. Hard to believe my first baby is this big and a sophomore…
So glad I listened to Alicia and hopped into the photos. I already cherish these tremendously.
Shop My Looks
Back to shopping.
I had to locate a few things for the kids and me to wear. Fall of 2017, I purchased the black pair of Frame jeans I'm wearing in the first photo of this post. LOVE those! They are my only black pair and I wore them all the time. After 3 years I needed an update so I grabbed those (again) and also a couple tops to alternate for holiday gatherings. If we have any, that is.
( frame jeans | blouse )
This is the blouse I shared a few months ago during the Nordstrom anniversary sale – super cute and flattering! Was nice to finally try it on. It really is cute!
This sweater is adorable!!!!…
( sweater )
It's cashmere and from Frame as well.
But this sweater…THIS is so classic Sam and it's only $49. Love it and have been wearing it non-stop. It's the sweater I wore for the family photos…
( sweater )
Another classic is this Cloth & Stone button down. I wear these tops all the time, but never had a black one. Found this one at Anthro and love it! Been wearing it all the time too!…
( button down | jeans | sandals )
Casual but cute…and you can wear different shoes depending on the event. I went to brunch with my family this weekend and wore it with sandals.
I grabbed this dress thinking I might go more whimsy for family photos, but chickened out. Still debating whether or not to keep it…
( dress )
It's more flattering in person than in the Nordstrom photo or the photo I shared above. Really very cute.
Moving on to what I really live in day to day – work and workout clothing!
I found this super soft pullover and can not take it off. It's the perfect amount of warmth; keeps you cozy but not overheated…
( pullover )
I worked in a garage the day after buying this and wore it all day. When working I need movement in all areas of my arms. Sometimes I buy warm tops but they restrict movement…this one doesn't do that at all. I also grabbed it in black.
Of course!…because all I wear is black. See me in action in black here.
We're in the season of layering so I grabbed this Vuori long sleeve top to layer over my work tank tops…and after buying 3 pairs of shoes and returning them, I landed on these new shoes which are incredible! Love these and their color…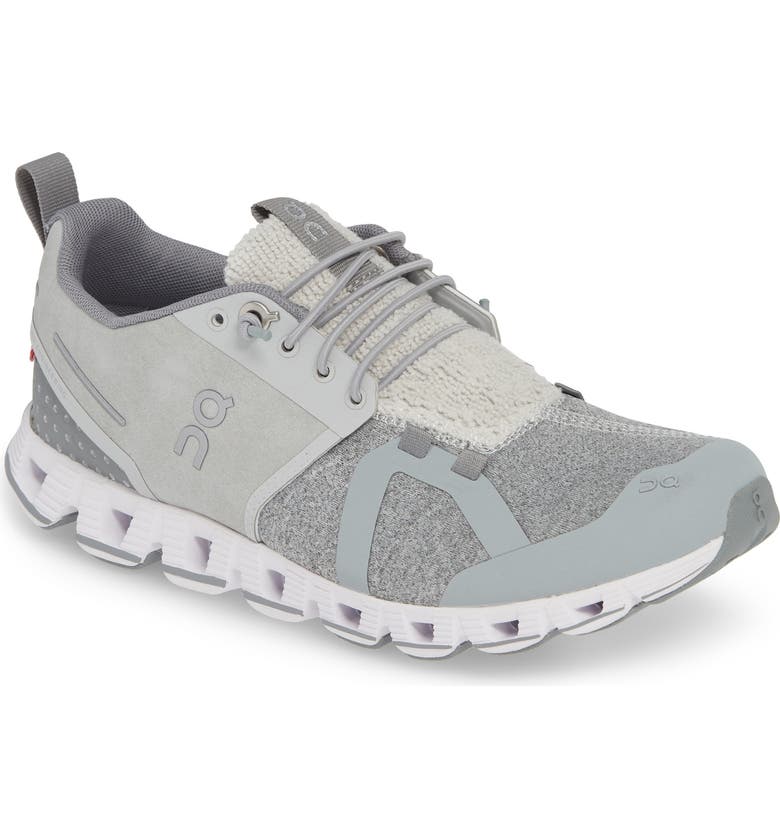 Wore the entire above outfit to a spin class …. the morning after Thanksgiving! Although it took me a while to get out of bed, thankful to my girlfriend for (dragging) inviting me there. It ended up being a great workout followed by an awesome catch-up coffee.
Other News
The simple things will always make me happy. My morning coffee and creamer is one of those. I'm still addicted to CoffeeMate Peppermint Mocha – drink it ALL year long. But when we were in Little Rock, I made it a point to stop at The Fresh Market to pick up a couple bags of Pumpkin Spice coffee. This stuff is beyond amazing and brings me right back to the days of living there. It's a total memory inducer…and I can see all 3 of these kids much smaller running all over the place…and many days this coffee was my saving grace…
Also to note, may be hitting it a little too much. Already finished 1 of only 2 bags!
Still loving my favorite pumpkin clove candle…made another purchase to ensure they last until next season.
( candle )
On the business front, we're slammed – in a good way. As mentioned in my last post, I'm hiring. Applicants are coming in slowly, but we just posted the job to a large website…that will change. I hope! Tomorrow I'm unpacking this gorgeous new kitchen for the cutest family of 4!…
On tap for the rest of the week, I'm installing a new home office closet and unpacking another family – a project that will last about 4-5 days. Suddenly it doesn't feel like Monday anymore…feels like Friday. I can tell this week is going to fly.
Last week I had an update / call with a book publisher. My mind is foggy so I can't recall if I shared that back in the Spring. A publisher reached out about the idea of a book and we spoke right before the lock down. They resurfaced to open the dialogue and we had a great conversation. I can totally see shades of a SO book and it gets me excited…but I already feel pretty stretched. Once hiring is behind me and systems are on track without my hand being on all the things all the time…I could possibly see it happening. What do you guys think? I was pretty direct about what I'd love the book to be about and look like and am pretty sure you're all on board. Heavy DIY and behind the scenes tips / tricks…with loads of beautiful images. And of course – REAL!!! Client stories. Relatable. True to the brand. And very much like the blog – conversational and in my voice. At one point they asked me about a ghost writer and I gave them the look my mom used to throw us when we acted up while she was on the phone.
Video is a long worn out topic and I have a team on board, but the lock down also messed up our progress. But looks like we're going to begin shooting in December – can't wait!!! I have been dying to get video as a regular part of the canvas. Looking forward to sharing more soon!
Lots of great sales happening and am definitely ready to share my typical non-clutter gift guides…so be prepared. I have some SUPER awesome Amazon finds you will NOT want to miss!!
Hope you had a wonderful Thanksgiving break! Back soon!
xo,
Sam
*some affiliate links were shared for your convenience. thank you for supporting this blog so i can continue to deliver excellent content!