My long time readers will remember this office…
To say I miss this office … nothing I express will come close. So much great energy in this space. Tons of memories of Charlie hanging out with me or sleeping in the chair behind me while I worked or blogged…
He was there through the office updates…even when the desk wasn't in place yet…
Always within reach for grabbing…
And I love LOVE the desk!
In 2017 / 2018 I shared the process of transforming the office from this…
To this…
From this…
To fresh paint…
To light and bright…
You can see more of the transformation by searching "office" here on the blog.
Anyway, I added tons of storage along the back wall…
Which meant I didn't need a desk with a lot of storage. I found the perfect desk to float in the middle of the room that had 3 small drawers…
I fell in love with this desk. Deep love. As did many of you. After sharing the desk, it eventually sold out or was discontinued. And I was bummed because many of you wanted one. For a couple years I'd receive emails or DMs asking for a link. I stopped sharing images of the desk because it would fire up the landslide of "I can't find it…can you send me the link please??!!" messages.
All this time it's been unavailable…
Until Black Friday.
When I was doing some work research online…I saw the desk was back!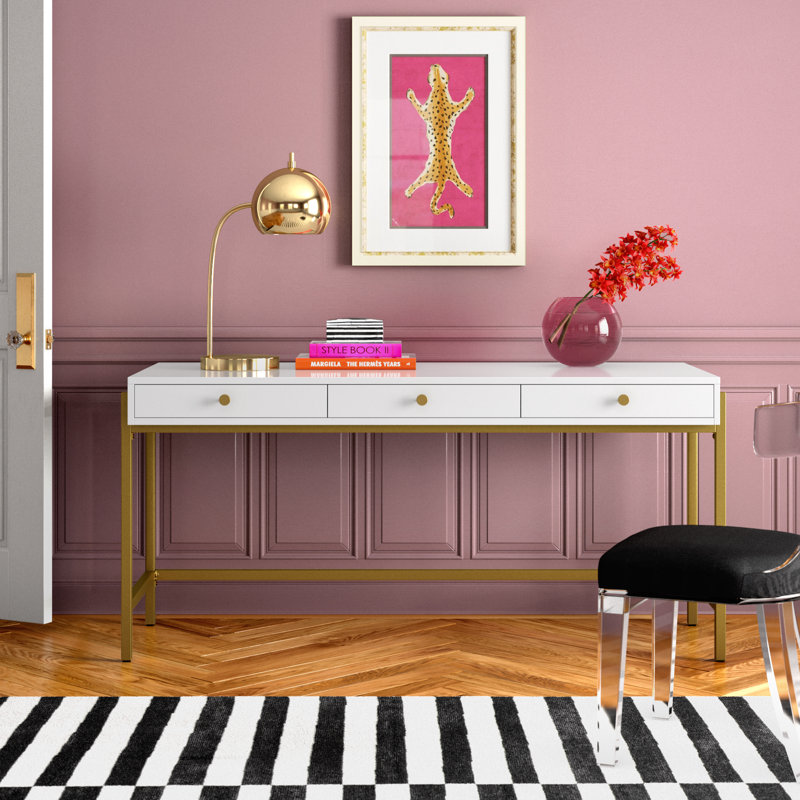 ( desk )
Not only this version, but several more which I wanted to share with you. My desk is a little deeper but I had the room to make it work in my previous office. There's a writer's desk which is the same style as mine, but less deep. There's also a couple shorter versions and even a corner version I sourced.
So I wanted to share this with you guys. If you're thinking about updating your home office in 2022 or creating a small home workspace for yourself, I can't express how much I love this one! And I know you will too! It's a great quality piece AND it's SO inexpensive!
For some reason, this version is on closeout…looks almost identical…
( desk )
This is a shorter version but I love the clear drawer pulls. Never thought to do that with mine…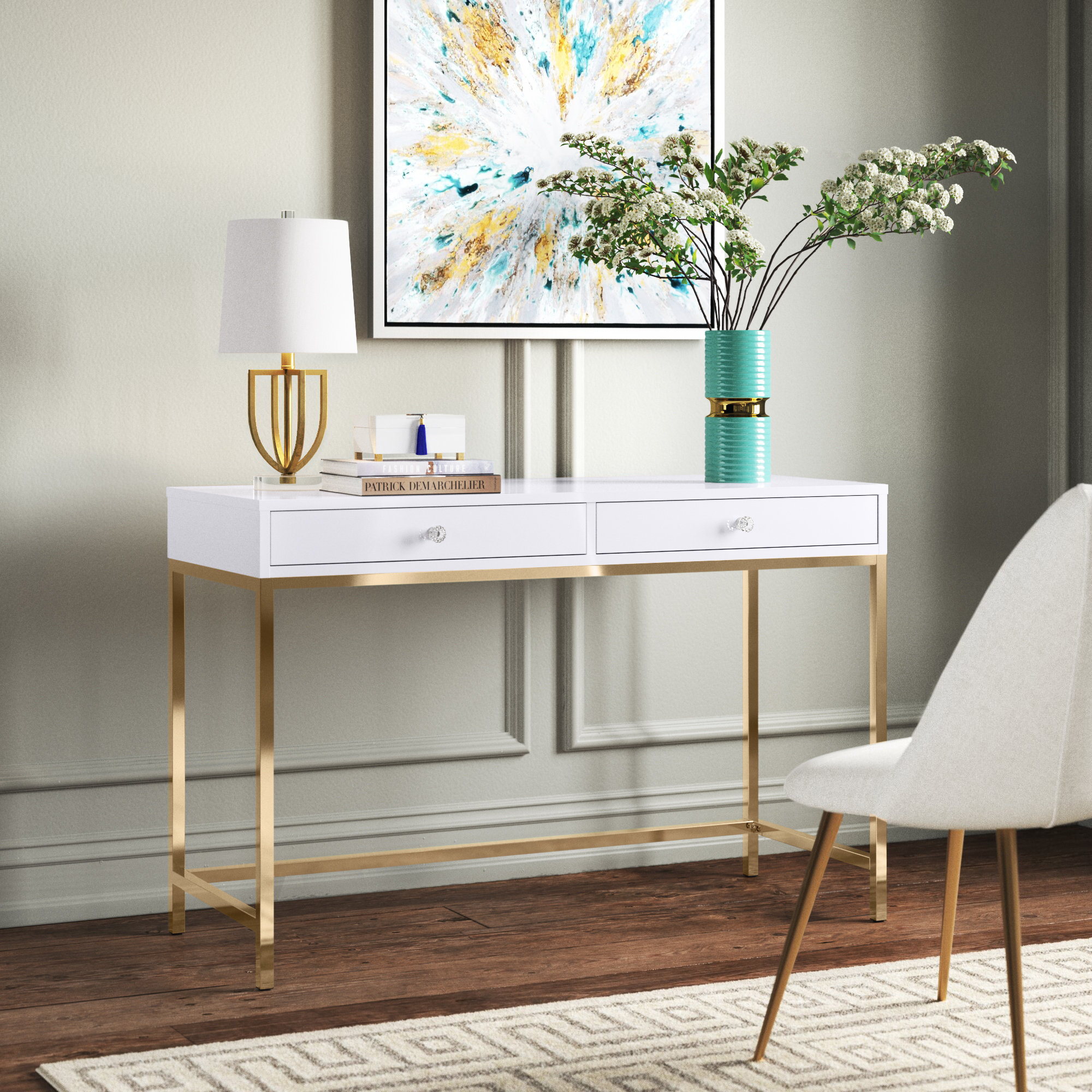 ( desk )
Found a few with interesting desk leg styles…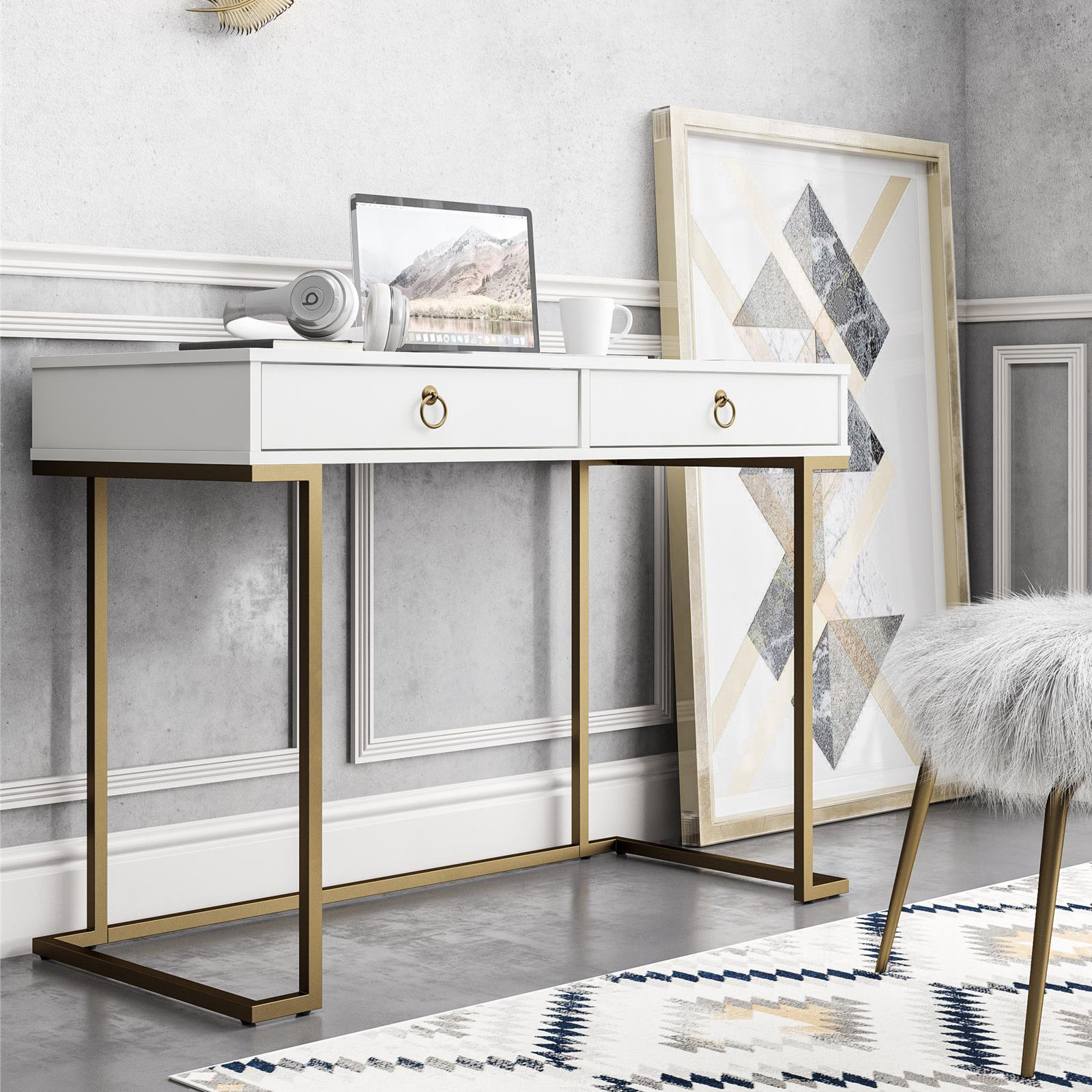 ( desk )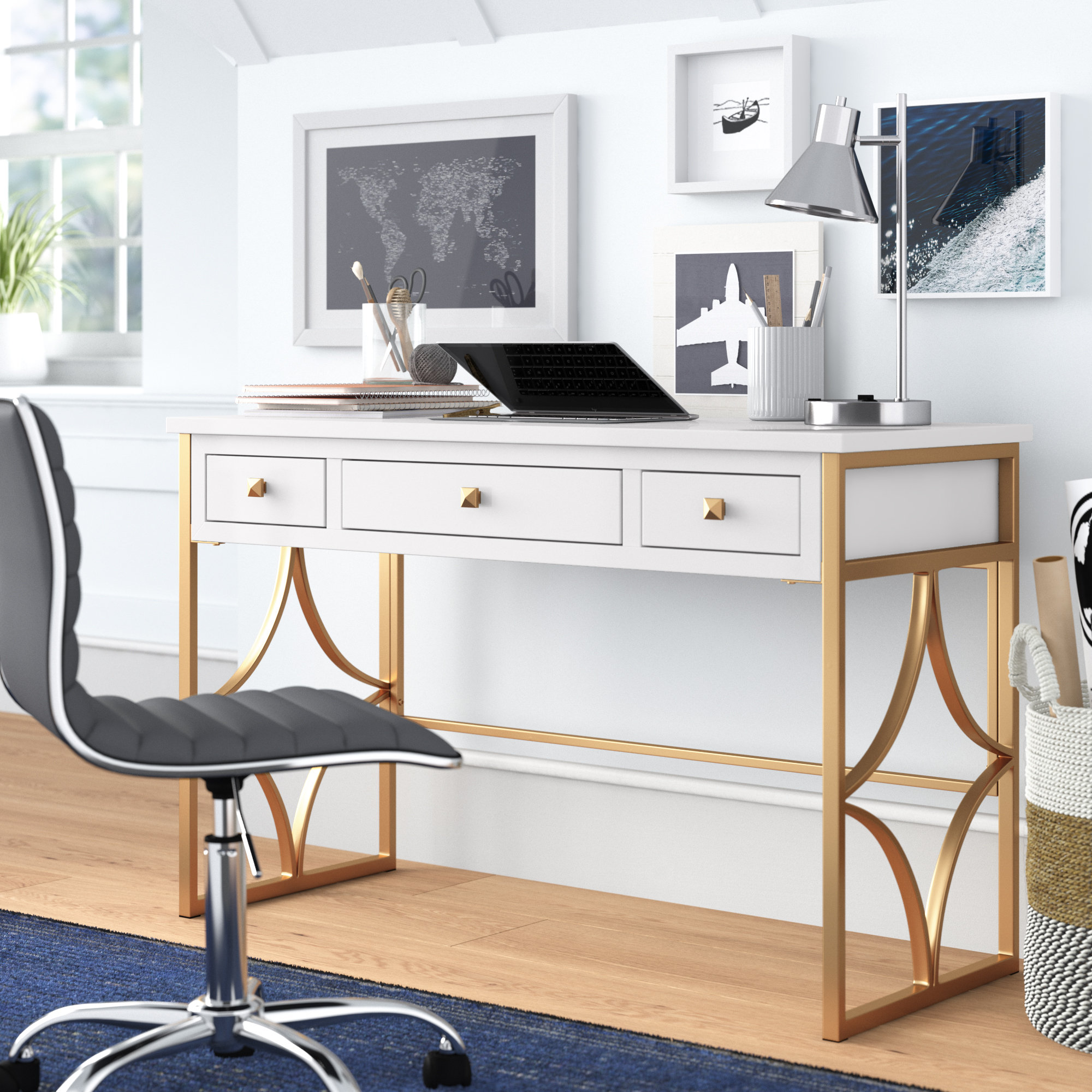 ( desk )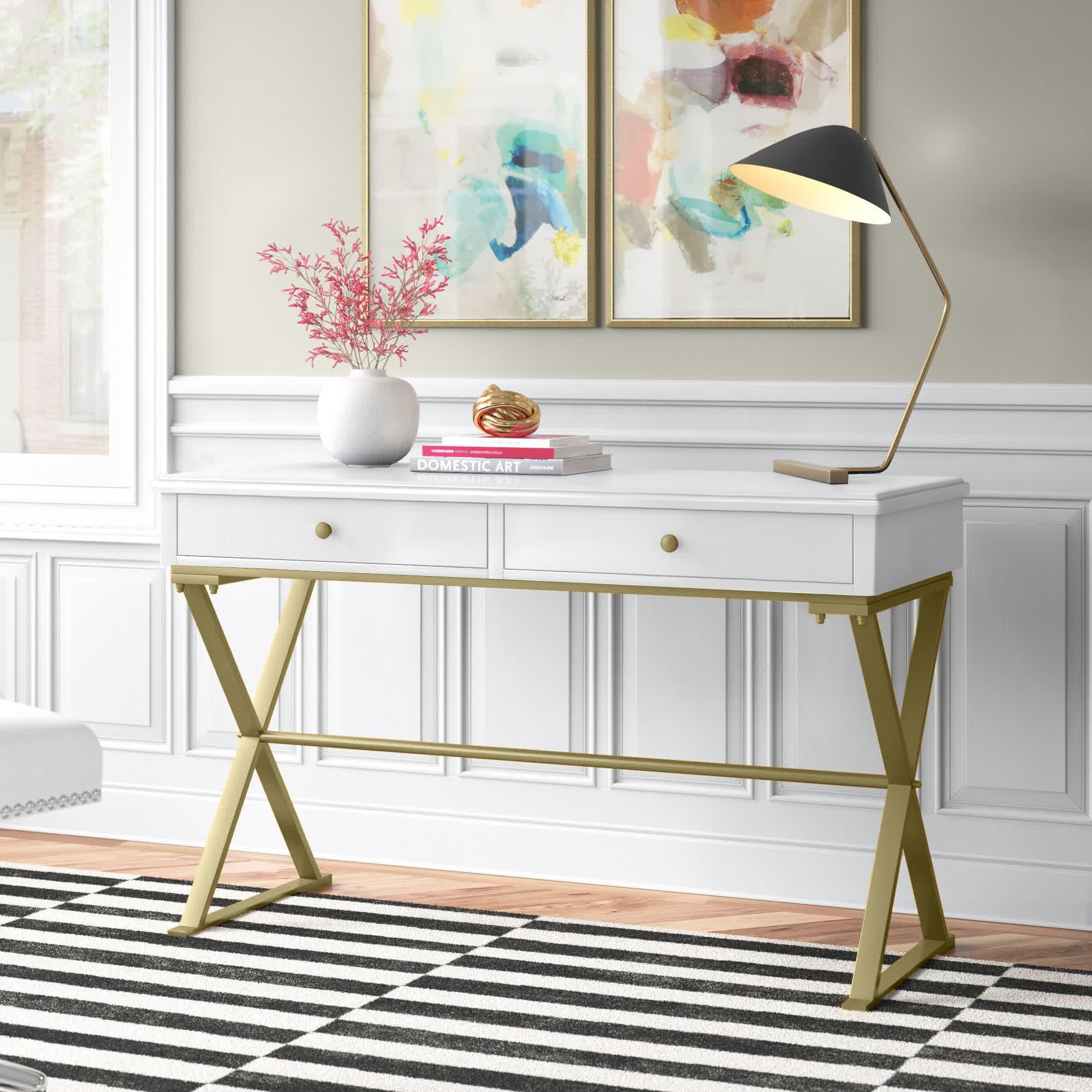 ( desk )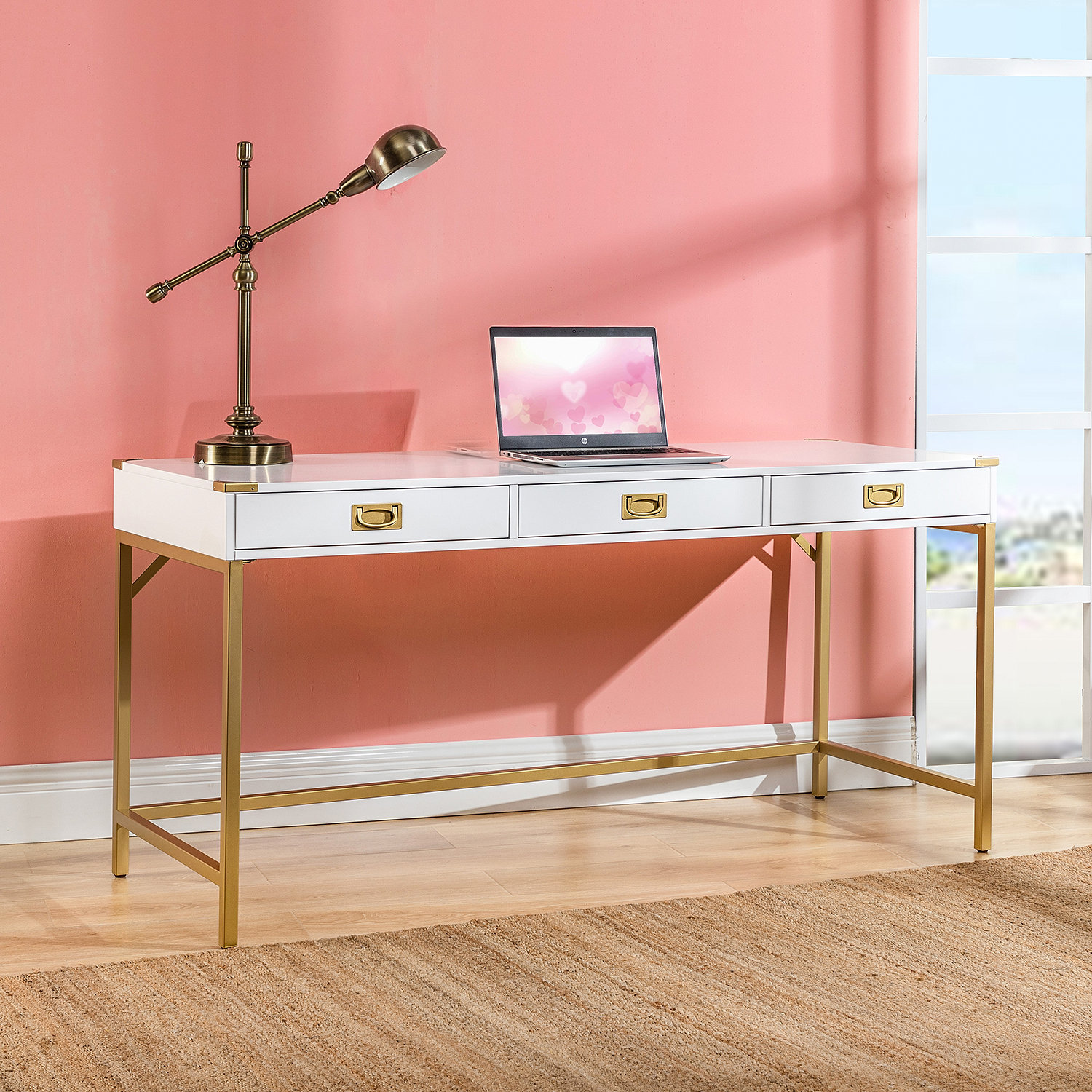 ( desk )
This one doesn't have drawers but does offer some open storage…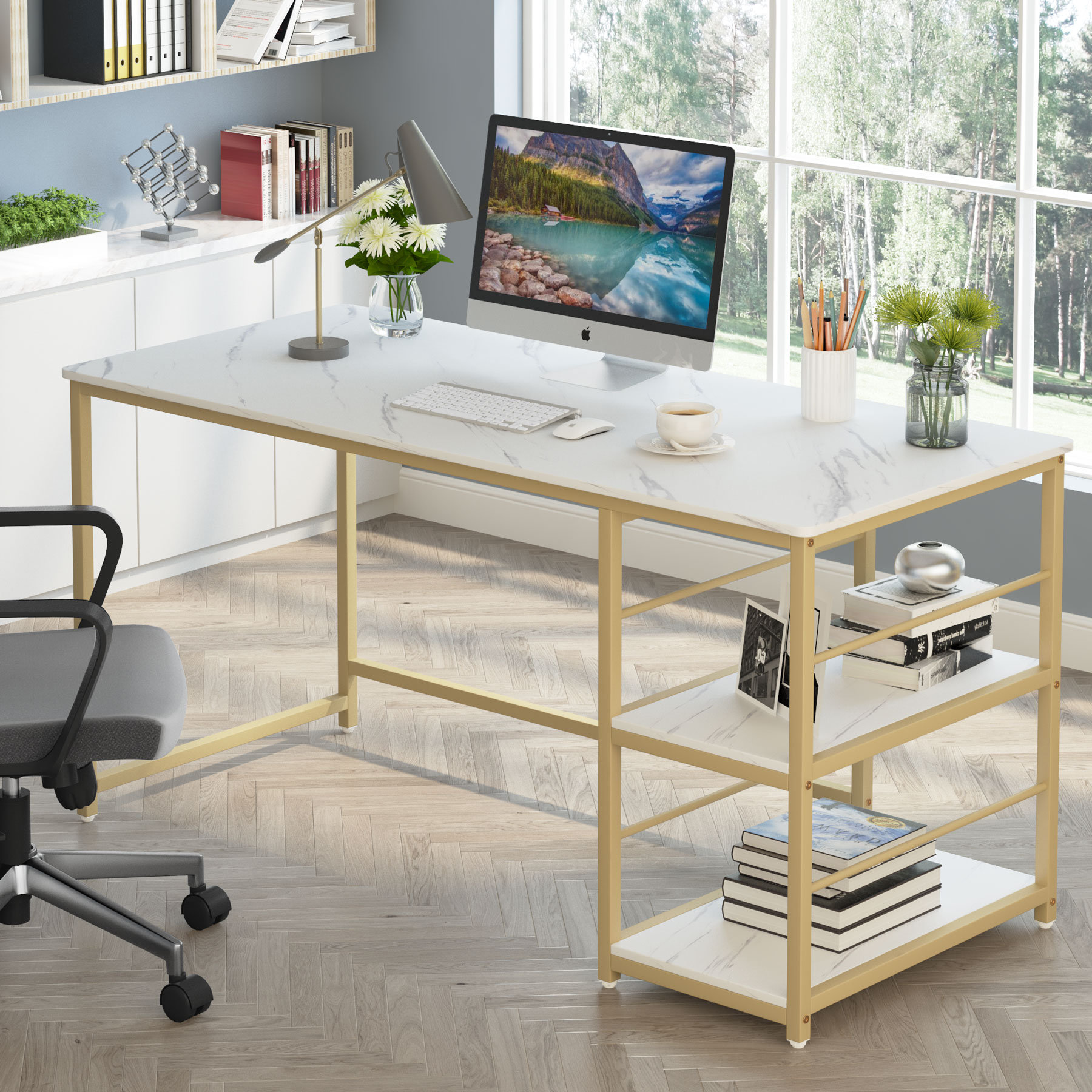 ( desk )
And there's even a corner version…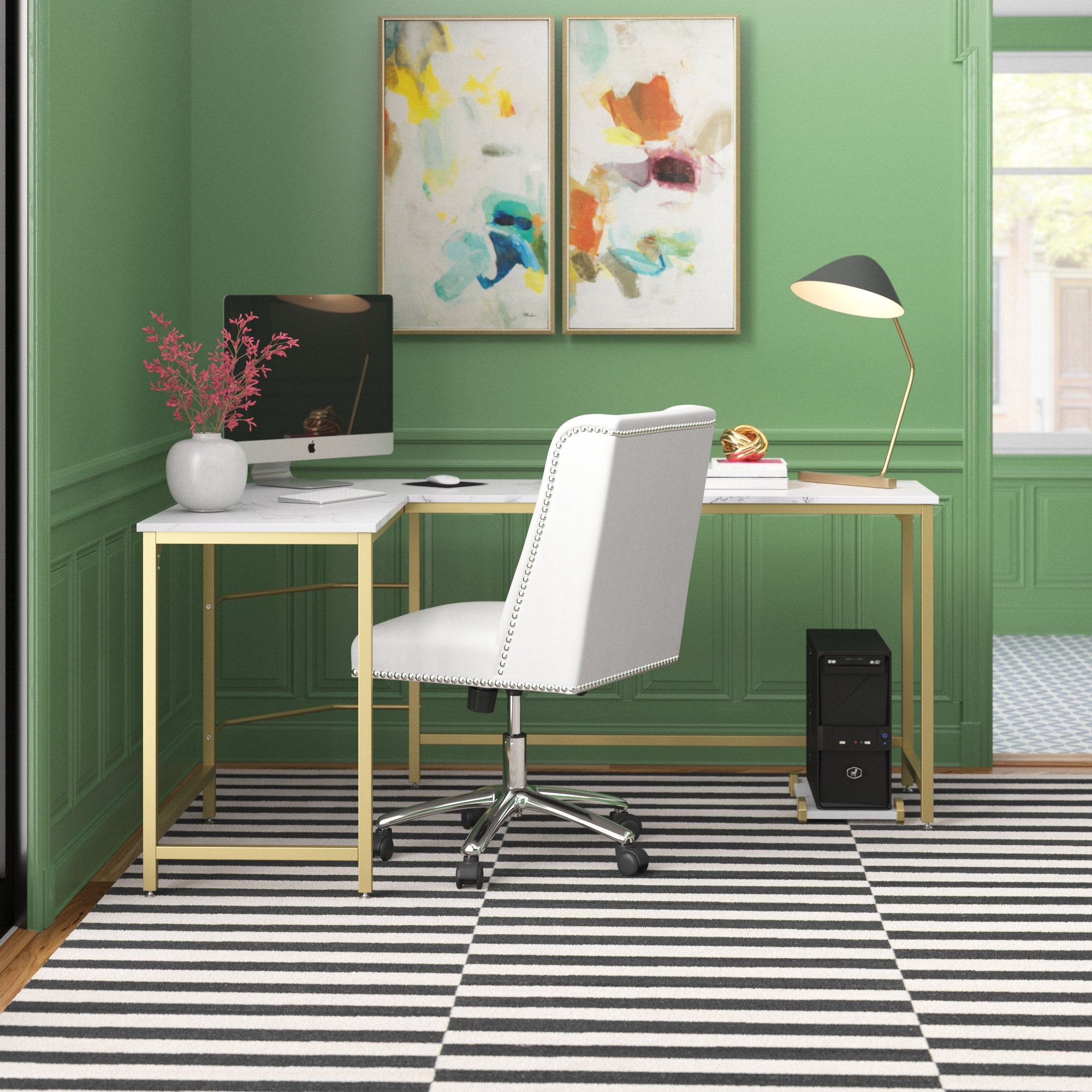 ( desk )
Some of the desks above are less than $145.
Love the pretty simplicity of these styles and minimal storage. AKA – Boundaries! Even now with my current desk set-up, I'm only really using one drawer.
The desk I had is still here. It's upstairs in one of the kid's rooms, but I've been longing to figure out a way to remove the current desk and bring it down. My current office has a desk built into the wall AND the floor!…
Like literally, set into the hardwoods. There's even a heating vent under the desk somewhere and they built the desk over it, adding vents to the lower desk side for air release.
If I remove the desk, it's going to be an expense and take some work. Replacing missing hardwoods, figuring out the vent, removing the desk itself from the wall means adding wallpaper to fill in the gaps…I had given up hope it may happen, but finding the desk available again reinvigorated my excitement!
This coming week I'm going to call a few people I know to see if it's possible. Most important would be the flooring match.
Hope you've been enjoying a relaxing weekend!
Back soon guys … xoxo
*Some affiliate links were added for your convenience. You pay nothing more by clicking any links anywhere on this website. Thank you for supporting me and this blog so I can continue to share great content!
*This site participates in the Amazon Services LLC Associates Program, an affiliate advertising program designed to provide a means for sites to earn advertising fees by advertising and linking to Amazon.com.