Or gifts for the fitness-obsessed. *raises hand*
Truth.
This gift guide is more important to me than the "organization lover" edition coming up next.
And way more excited about this one too.
Mean it.
( Spring 2017 – during bikini body training / ankle injury )
Who else do you know that owns only one actual bra? I thought sports bras were bras. Aren't they?
If you have a fitness lover in your life – this is THE gift guide! From clothing to equipment, I have the very best items listed here that will make your shopping easier.
You're welcome.
If you've been reading SO for any amount of time, you know the gym is my therapy. It's my white space. The place to push and challenge myself. Can't even count how many blog / business decisions are thought through in depth and (sometimes) solved at the gym. Some of my best blog ideas have come to life while running treadmill sprints. Some of my most irritating communications with clients or PR firms (or personal relationships *cringe*) have been the motivation and drive behind countless squat reps and donkey kicks.
I've laughed at myself. Cried with a hoodie pulled over my face. … or cried out in the open, if I'm being really honest.
I've also experienced phases of pure frustration (current situation) where I am angry with the gym…. "why am I not motivated to be here? what is your mental block, sam?! why can't you stay focused? why are you not sweating??? why am I here? why am I here 5-6 days a week and not seeing results?".
It's where I escape…or at least try to. Over the 5 years of being a member, I've created friendships with incredible people – too many people … which means they stop to ask how I am / what's new / how are the kids / how is business? I love them, don't get me wrong – but when the gym is your therapy and are focused on digging into those tough thoughts / feelings / goals, you want to be alone for a solid hour or more. On a weekend – you'll find me there for 2 hours.
Point is, everyone has their "thing" and the gym / fitness is definitely my thing. The gym makes me happy, re-energizes me and centers me. It's my reset button.
Since fitness has been a huge part of my life for so long, I couldn't wait to pull together this gift guide that more than covers your sweat-loving family member or friend! As with the teen guide I shared a few days ago, this list has been thoughtfully curated to include ONLY the items I truly recommend, own myself / are on my wish list, have purchased for people I love, and items seen around my gym or in the homes of clients.
And of course, useful and NON-CLUTTER!
EQUIPMENT
First things first = a gym membership is not a requirement to get in shape or to develop a love of working out!
Although I am a gym member, my number one favorite program to date is the Bikini Body Guide. I shared the details in this August 2015 blog post (wow, long time ago!). The program transformed my body and have been giving thought to getting back into it this coming year.
My gym time has decreased between a fully-booked work load and having the kids +75% of the time. At-home workouts have been on the upswing for me personally so I was VERY excited to see Kayla, the creator of BBG, now has an app – and it's awesome / beautiful!
This membership would be an incredible gift for a friend. And she, along with a ton of other fitness programs, are offering deep discounts right now. As you can imagine, with New Year's on the horizon there will be an upswing in people setting those 2019 healthy resolutions / goals. Definitely take advantage of these great deals / offers!
Anyway, for a program / app that would be my #1 recommendation. And you don't need much equipment for her program.
( Set of 4 Loop Resistance Bands )
One of the most versatile pieces of equipment I can't live without are resistance bands. You can do countless exercises with this set of 4. The bands even include an exercise guide directly printed on them. Such a great gift for only $13!
( Core Sliders )
Another small piece with an impactful punch are these core sliders. These are dual-sided to work on both carpet and hardwood floors. You will not get a better core workout with anything else! They are low-impact, great for building strength and flexibility.
( jump rope )
Did that image bring back elementary school memories? We forget that jumping rope is an exceptional cardio workout. Lately I have been jumping rope in between sets at the gym. It keeps your heart rate up while working out and it's been fun, to be honest. Sometimes I'll only jump rope for a workout. Be prepared to sweat! I like this one.
( TRX Suspension Training System )
For a full-body workout system, look no further than TRX. TRX has revolutionized personal fitness! You will build muscle, burn fat, strengthen your core and improve flexibility. This system anchors to doors, rafters, beams, walls or ceilings at home or even outdoors. You can take this set with you for travel or invest in a set that mounts permanently at home. There really is no better (or more painful – in a good way!) workout – other than the guide I shared above. This one does it all!
( kettlebells )
While it may seem these guys are new to the market, they have been around for a long time. Kettlebells are great because of their ability to rotate fluidly in ways regular hand weights can't. You can do a huge variety of exercises with this investment. I am all about buying something that serves more than one purpose – this is one of those!
( Foam Roller )
Meet your new best friend that you'll curse and hate behind their back…yet can't stay away from and find yourself going back, subjecting yourself to their torture.
Foam rollers are a must-have in your recovery arsenal. You get a deep massage into tight muscles – it hurts! – but you can also use a foam roller for exercising as well. Think balance and flexibility training.
Notice how the model isn't smiling?…There's a reason. It's called your t-band.
I feel you, girl!
ELECTRONICS
Let's just get this one of out the way. If I see you wearing these at the gym, we can't be friends…
( apple EarPods )
Sorry, had to get that out of my system.
They are so bizarre to me…how do they stay in your ears when you're running or working out with any amount of intensity??? Animals wear these. Only animals, I say.
Now, if I see you wearing these wireless earbuds, I will speak to you…
I've owned these headphones for literal years. Mean that. They are in almost every photo you've seen of me at the gym or on a job site. They are super crisp for phone calls but also for listening to my favorite music at the gym. They truly block out all of the noise around you. Beyond worth the investment and will last forever!
( fitbit )
Personally, I do not own one of these. But I'm sure you can relate to the fact I see them everywhere. Apple has their version, Fitbit has a few of their own…there are plenty of companies with smart / fitness watches. I haven't researched any to know which is the best, but this one happens to be on Amazon's list of "most wished for items" this year. So I thought it was worth sharing. Clearly some people have done their research for us and it's been added to enough wish lists for Amazon to notice.
NUTRITION & VITAMINS
I go pretty easy on the supplements, but the couple I use are definitely worth sharing!
( bcaa's )
This is what I sip on during and after workouts. Drinking this both spares muscle before and during workouts…and when you drink it after a workout it helps kick-start protein synthesis which plays an important role in muscle building. It comes in a few flavors – fruit punch is my go-to. I add 1 or 2 scoops to my shaker bottle with ice / water and I'm out the door for the gym!
( shaker bottle )
If I'm not walking around with my shaker bottle or coffee cup, you'll find me drinking water from my new favorite…which appears to be the favorite for a lot of people these days…
( hydro flask )
This bottle truly keeps your water ice cold. Of course, that's if you want it ice cold. My niece was here this weekend and when I was sharing the benefits of this bottle keeping her water cold she said she hated ice cold water. Ooooookay….well then, Ireland, it will keep your water "room temperature" for as long as you wish. Ha!
Seriously though, this is one of those water bottles that helps me drink more water. And we all need more water!
Sidetone: Please get the straw version. It's another one of those "Sam things". We can't be friends if I see you drinking directly from the wide-mouthed opening.
( whey protein )
I don't drink many protein shakes, but when I do it's this one from 1Up Nutrition. My favorite flavor is Coconut Ice Cream – so good!
But I DO spend a lot of time planning meals, as you know. #sundayfridge Therefore, I couldn't not share my favorite containers for meal prepping…
( food containers )
You'll discover hundreds of options when searching online for meal-prep containers. They are all great. But these are stackable, BPA free and can go from fridge to freezer to microwave to dishwasher. They are a great price too at just $14 for a set of 20!
CLOTHING FOR HER
Thank God my job allows me to live in workout clothes. It is life.
Every photo you see of me is evidence of this fact. Other than the occasional jeans with boots, 99% of the time this is your girl…
Leggings, a shirt long enough to conceal my butt, a jacket with thumb holes, tennis shoes.
Done.
Predictable. And I'm perfectly ok with that! It works.
That said, I have my finger on the pulse of what fits me well, lasts forever yet still looks classic and timeless. Yes, I did just say the word "timeless" while discussing workout clothes…but to know me is to know Sam hates shopping. So I love to find pieces that last a long time and look on-trend no matter when I am wearing them. I can vouch for every item below as they are literally tried, tested, washed, loved and certainly I have put them through the rigorous testing of bending over, kneeling and more.
In my line of work, I get into all the fun, awkward positions. Living my best life, you guys!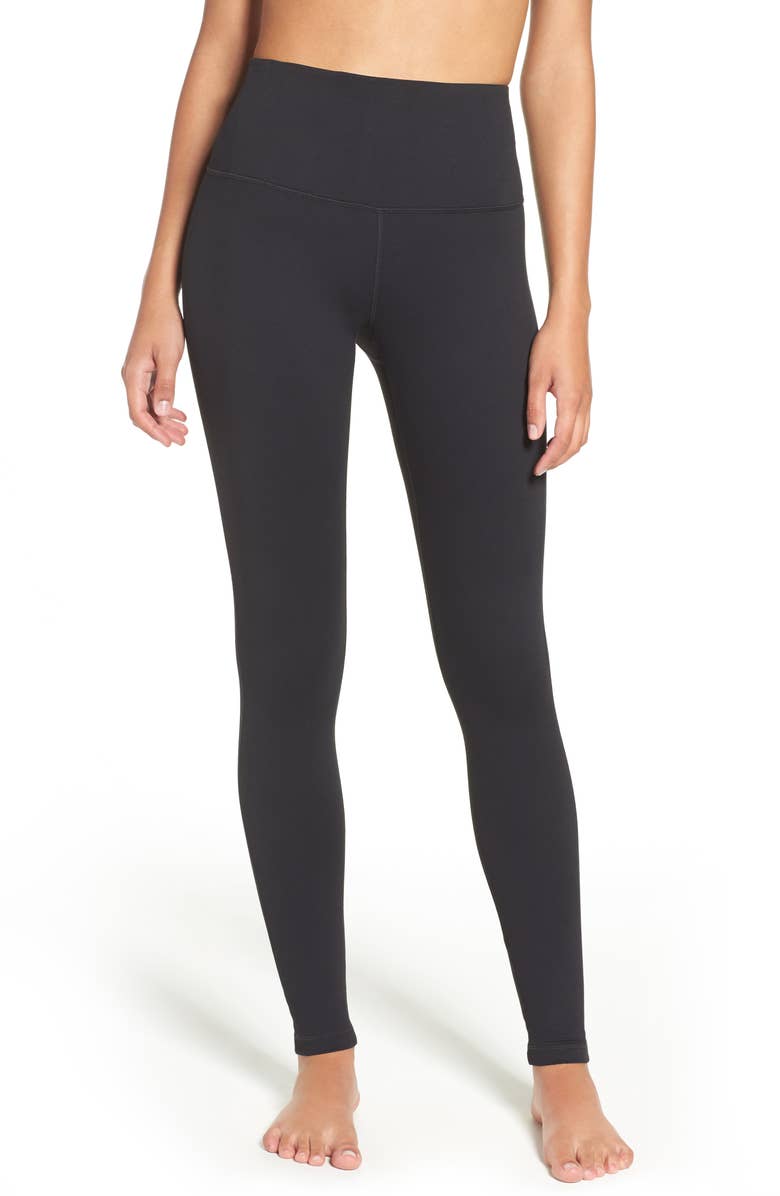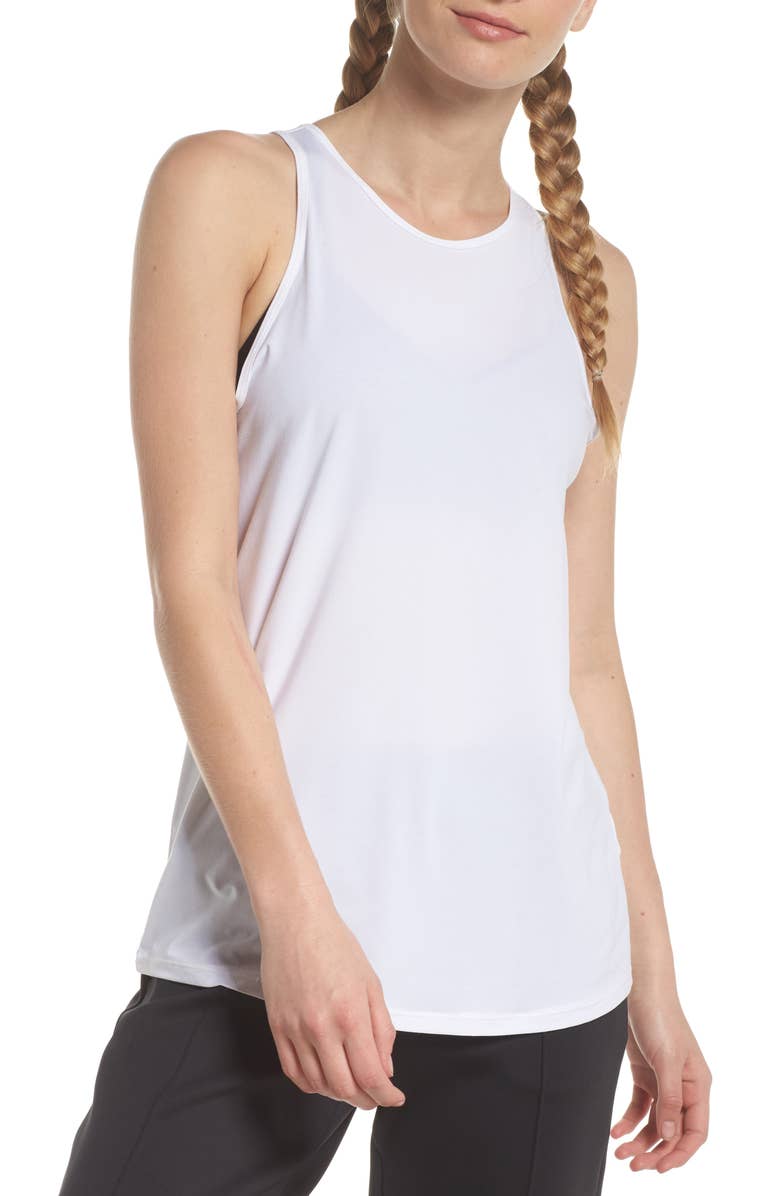 ( zella tank )
This is my favorite tank and only $25! I have it in 4 colors – it's soft, washes well and is very flattering.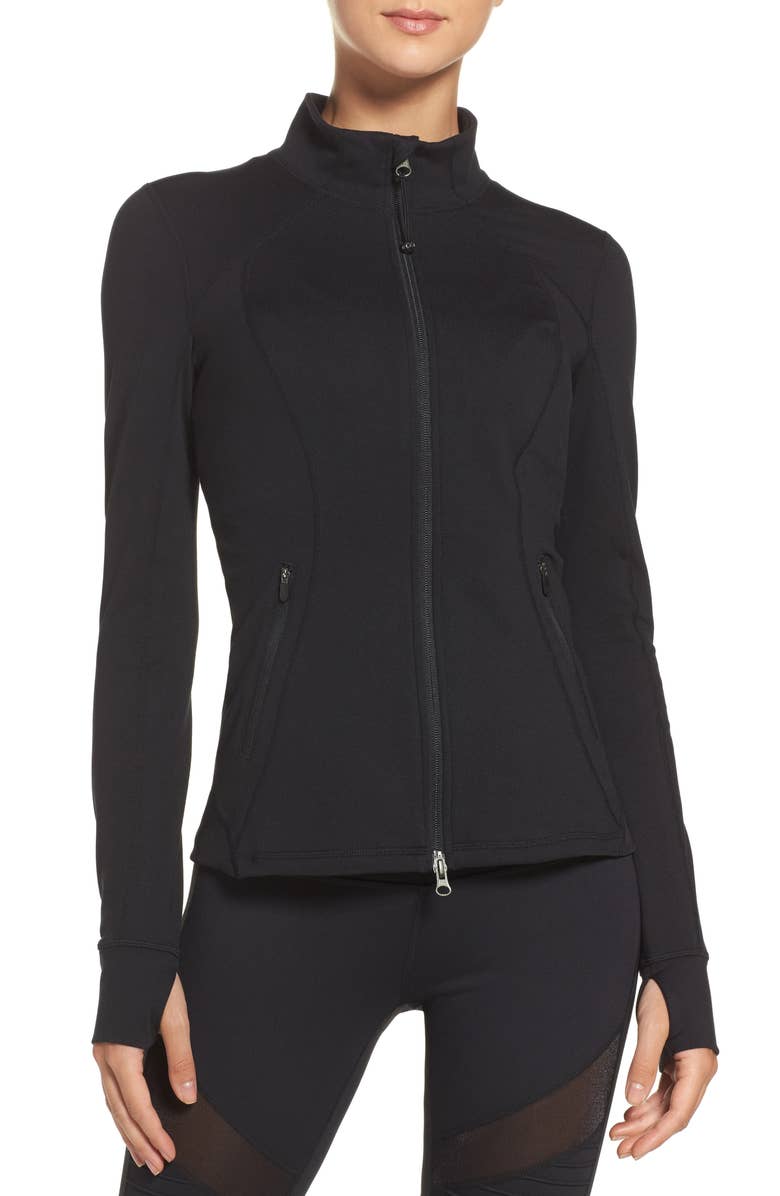 ( zella jacket )
My absolute favorite shoes aren't showing available anymore – I'm going to cry because I was just about to purchase another pair…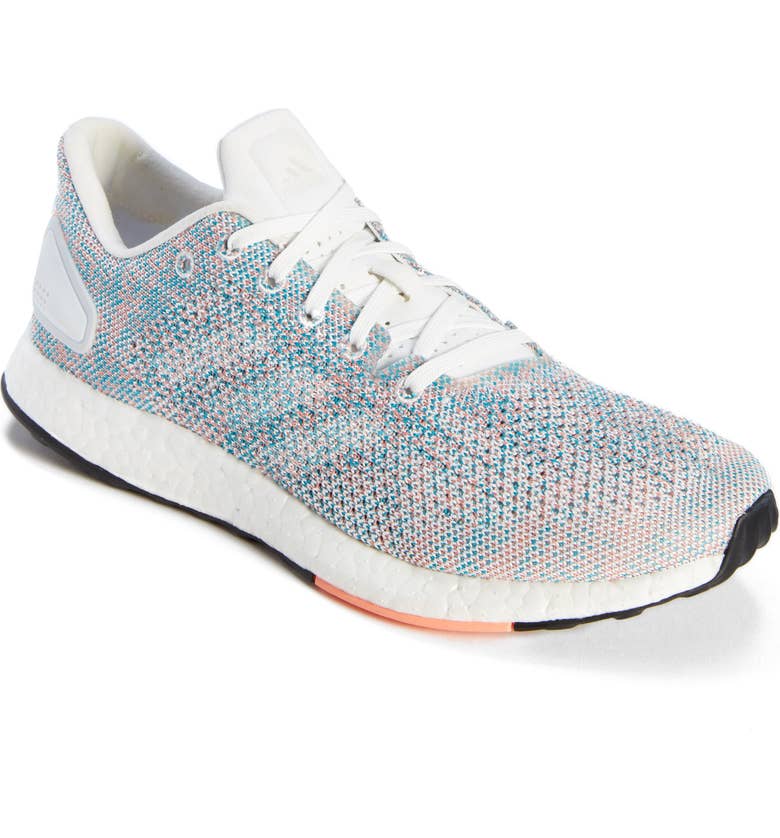 I've been wearing these day and night. So sad!!!
But here is a close 2nd runner up from adidas that I have my eyes on…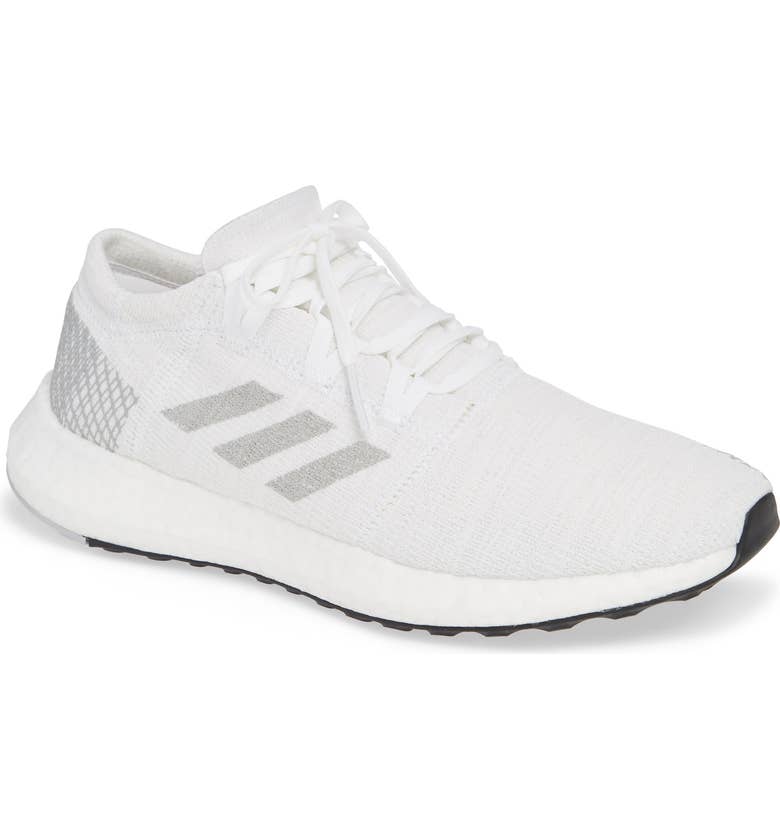 ( adidas pureboost )
I am on my feet ALL day. These are hands down (feet down??) the best shoe for your active loves!
CLOTHING FOR HIM
Men are tough to buy for, but please don't buy him another set of golf balls or a gift card to a store you think he likes. Go big this year for your fitness-loving guy with a couple brands not known by many – but are super classy, great looking and long lasting. Rhone and Vuori are 2 of my favorite fitness apparel brands for men. They are cool but classic. Here's some of my favorites your guy will definitely love!…and, if you're like me, you'll love to see him in these too!
*heart eyes emojis everywhere*
( Mako shorts )
( Torrent pant )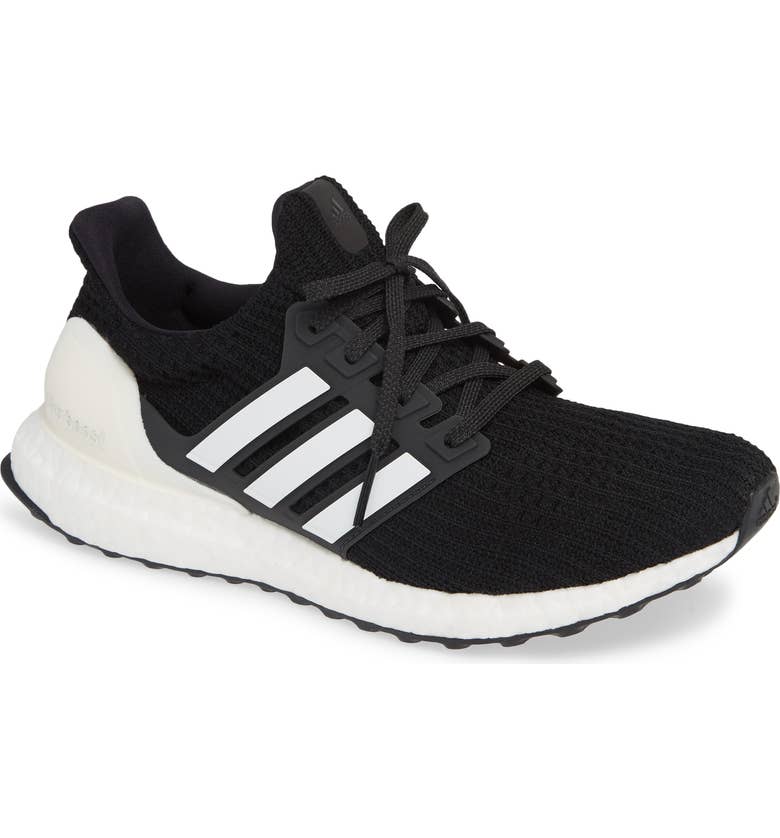 OTHER UNIQUE GIFT IDEAS
I'm all about experience gifts, gifts that continue giving or memory making gifts. Please remember that gifts don't always require a box with gift wrap. Here's a few more fitness-related gift ideas to consider!
Plan a hike / a romantic (or friendly) picnic to do together
Purchase a couple yoga sessions
Meditation sessions
Massage sessions
Book an appointment with an at-home trainer or group trainer who holds outdoor classes (Barry's bootcamp)
Purchase a month of healthy meal-deliveries from one of the hundreds of services I hear advertised
Schedule a chef for an in-home cooking class / training for how to meal-prep healthy meals
SHOP THE POST
Hoping these ideas have hit the mark for you! You can shop the post here…




Back soon with the gift guide for the crazy organizer you love!
xx
Sam
*some affiliate links were used for your convenience