You probably think as a professional organizer coming up with ideas for this particular gift guide would take me all of 10.6 seconds.
Not so.
Crazy, right?
Throughout my years in business I have tested and tried, loved and loathed hundreds of organization products. Literally. Everything from the products sent to me for review to the products I have tested in client homes to the items I simply can't live without on any given project. Can I compile all of my must-haves in a list for you? Absolutely. But the list would be long…and it'd take me hours upon hours to write it up.
And, as the guide suggests – this is a "non-clutter" wish list. So I had to step back and really think through the suggested products that would truly make the organization lover on your list very happy this year.
I selected only the most useful, innovative and versatile products. I also hand-picked my own personal favorites that I can't breathe without – like the only pen I will ever use, my favorite planner and sticky to-do list, and the caddy that won everyone's heart on my IG feed this year.
ORGANIZING IN THE KITCHEN
We all have that 1 friend with the overflowing spice cabinet. For years I've leaned into a tiered spice organizer like this one…
What bothered me about it was the wasted space behind and below these risers. While organizing a kitchen a few weeks ago, I discovered a true stadium organizer that wastes NO space. In fact, it organizes your spices around the perimeter of the cabinet interior…while still giving you cabinet surface space for other items to sit. Genius!
( spice organizer )
Also works well outside the kitchen…
Something we can all relate to – the unruly tupperware issue. How to contain it – a drawer or cabinet? Where do those lids disappear to? Probably the same place those mysterious lost socks go! In every kitchen I organize, tupperware is a hot topic. But a few months ago this product became my new best friend…and now yours too!…
This organizer expands to snugly fit any drawer and has extra pieces to keep your tupperware from shifting around on the organizer.
While you're at it, share these 2 great, budget-friendly food storage options with your organization lover. These are 2 of my personal favorites and have been spotted in my own Sunday Fridge…
( food storage )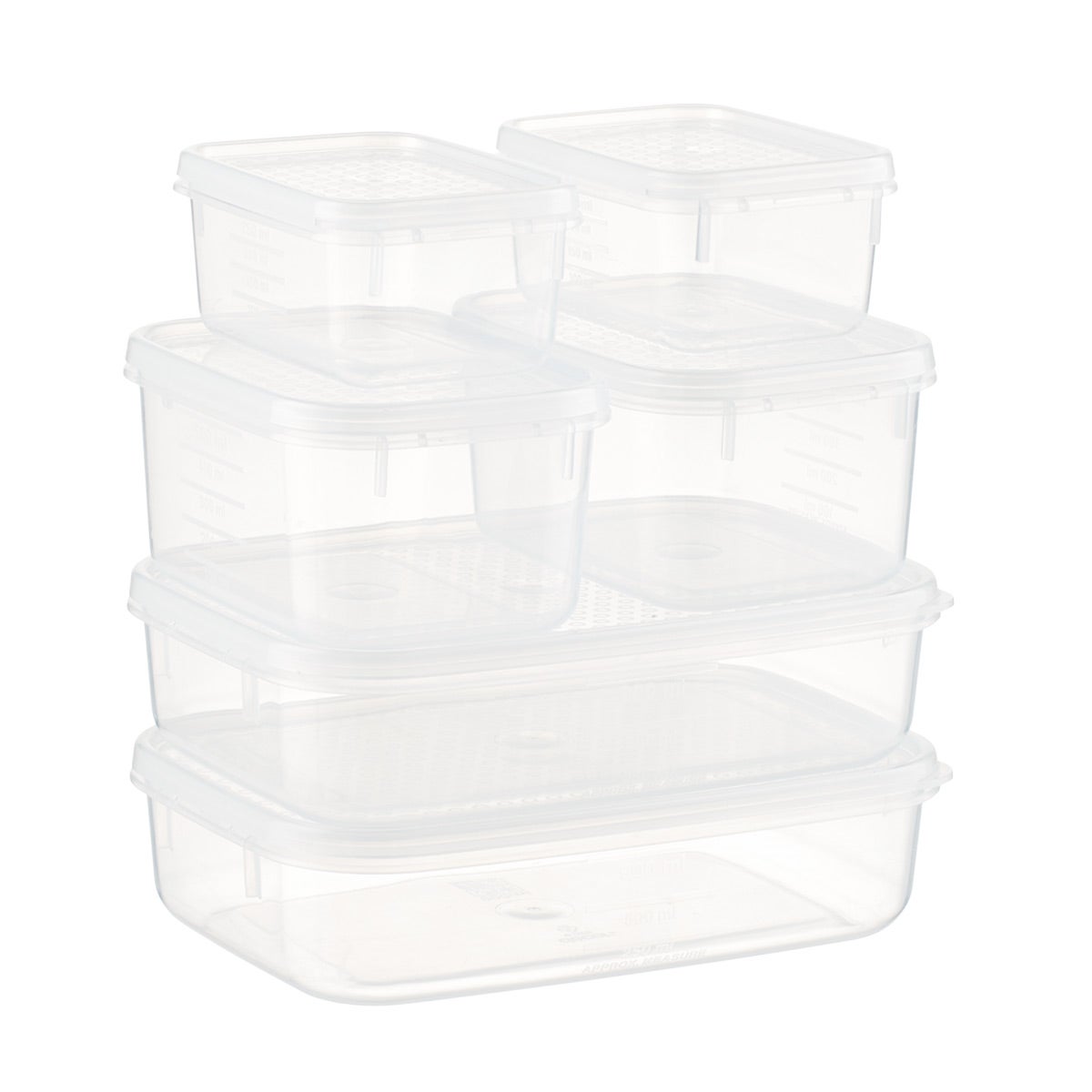 ( food storage )
For pantries and cabinets, whether in or out of the kitchen, these have been a go-to this year for those on a budget…
( white handled bin | white fabric bin )
The handled plastic bins come clear as well. The fabric bins are great if your recipient is worried about their shelves getting scuffed. I've used these bins out of the kitchen – craft closets, playrooms and more.
ORGANIZATION IN THE OFFICE
This product goes beyond the office, but it's where I tend to use it most. These stacking acrylic drawers are an absolute game changer. As simple and useful as bins with lids can be, when stacked in multiples it makes getting into them a frustrating task. Which then makes cleaning up and putting away an even more daunting chore. Drawers are the answer!
( drawers )
One of my new favorites this year is the caddy that finally got my label game on point…
( caddy )
I talked in depth about the caddy right here. Love, I tell you. LOVE.
This caddy would work well for any hobby or space where compartmentalization is required. So helpful!
( scanner )
This is THE scanner on my wish list for 2019! I used to own the Neat Scanner, but after a serious malfunction only 2-3 weeks into owning it – AND getting absolutely NO help fixing the issue by way of their customer service Dept – I donated it and called it a day. Since then I have been using an app to scan most of my documents. The app has been great for small scanning projects, but I am BEYOND ready to pull out the big guns.
And this is as big guns as it gets!
In 2018 I took a deep dive into digital organization personally and in the business…in 2019 I will be sharing more with you. And this scanner is going to be a part of the deal. It's also the only scanner I hear recommended in my NAPO forums. 
Couldn't close out this category without a shout out for my favorite, most loved label maker too!…
ORGANIZATION FOR THE PLANNER
Don't need to talk much about my planner – if you've been around here a while you know my love the Erin Condren Life Planner…
My EC planner is the only one I use. I won't bore you with all the details and the 1,000's of why's I love it. You're busy and need to get your shopping done. But you can read a little more about it here and here. 
My planners run from July – August so they are a little different than the usual, but she also sells a January – December version as well. I love all of the pens, stickers and add-ons you can purchase to customize your planner and get you even more productive in 2019. 
A new, personalized planner would be an incredible gift for someone this season!
My favorite sticky note to-do lists are a great addition / stocking stuffer…
( to-do stickies )
And these are the only pens I ever use in my planner…and otherwise. Just a simple Sharpie, fine tip pen that doesn't bleed through pages…
( pen )
ORGANIZATION IN THE GARAGE
Oooohhhh, my favorite space to organize. Had to save the best category for last. *insert drooling face emoji here*
Garages are life!
And trust me, I have a lot of them on the 2019 books…which means your gift recipient may have garage organization on their mind as well. 
Sidenote: the Elfa sale begins December 19 and typically runs through end of February – perfect timing to help someone you love get that garage in order. BEFORE spring cleaning even begins.
Here's a little inspo from a recent garage I was honored to organize…she didn't even need to pay me to organize this gorgeous wall. (Well, she sorta did.)…
( elfa bike hooks )
Other than a great wall of shelving for getting items off the floor and bikes mounted, a great gift is a small garage mudroom. It's one of my favorite signature designs and has helped countless families get shoes and bags in order. My new favorite are these inexpensive boot trays that tuck right underneath…
( boot tray )
Instead of a gift bag or expensive wrapping paper, wrap your gifts in bins this year! And make it these!…
These weathertight totes are the only garage bin I can stand behind. They truly protect your items from moisture, dust and pests. They have a weathertight seal and stack nicely! Even in your trunk…
THE GIFT OF ORGANIZATION
If giving a physical item is out of the question, definitely consider contacting a local professional organizer to see if they sell gift cards or session packages. I would recommend starting small with just 1 or 2 sessions. Most professionals should really do a consult before taking on a new client – this helps us see if we are a good match and if their skill set matches the scope of work. But if you have a good sense your recipient is open to the idea, this would be an awesome gift!
Hope some or all of these ideas were helpful! Please leave a comment if you have suggestions or if you have questions for me about other areas of home / life organization where I can offer products or feedback.
Back soon guys!
xx,
Sam