What better way to combat feelings of summer coming to a screeching halt and sheer exhaustion at the idea of getting up so fricking early again than focusing on the positive aspects of school heading back to session = getting organized!
Am I making you feel better?
Organizing doesn't make you happier?
Organizing doesn't take the sting out of that 6am rise time or those late nights of trying to get your kids to settle down and GO TO SLEEP?
Sorry.
Summer coming to an end just sucks – let's be honest. I'm with you and feel the sadness wholeheartedly, but organizing for the new year ahead always makes me happy.
Over the years of writing this blog I have written a lot on the topic of back to school organization. So I thought pulling together some previously shared content would be fun! In this post I'm sharing ideas for homework stations, command centers, school lunches, calendar systems, and more. There's a lot here to motivate and inspire you! Enjoy it all and happy back to school guys!
ORGANIZE A HOMEWORK STATION
I know – we are ALL dreading homework time. Not only the kids – parents too. What better way to make it fun than by organizing a pretty homework station or getting a desk organized?…
In this post I shared a small and inexpensive Ikea desk I organized for my own kids. Still have and love this desk!…
I've shared a few versions of this station over the years – but all it comes down to is knowing what exactly your kids need (and don't need!) and getting it organized in ONE PLACE. No more excuses they didn't have a highlighter or colored pencils or a paper cutter. It's all there!
I shared a desk station back in August 2014 (here) and then shared how you could modify it as a free-standing station (here) if you don't have a desk…
Let's be honest – most of the time the kids are doing homework at the kitchen counter or table. Right?
I've helped a few families organize a homework station as well – this is one of my favorites!…
And this one too!…
One of my top tips for homework stations is they are free from distractions and have only items the kids need. Here's an example of a small wall manager set up in a teenage boys bedroom…notice all the clear desktop space…
Open space is critical.
Read that post here. Getting a system organized shouldn't cost a fortune. In that space I shared simple wall mounted options that use only command adhesive.
ORGANIZE A SCHOOL COMMAND CENTER
Don't let lack of space keep you from creating a command center for yourself and the kids. These examples are proof a command center can exist anywhere. Carve out space on a hallway wall, in a laundry room or in a kitchen. Wherever you can find a small space, claim it and organize the heck out of it.
This is one of my favorites I created for a client in a hallway between the garage door and her kitchen…
Beautiful!
In this home I created a command center in her laundry room cabinets. She had a few sitting empty and we organized the space using stacking acrylic drawers…
In my previous house we had so little room I carved out a tiny space in a kitchen cabinet. Using pieces from the old Martha Stewart Wall Manager, I set up a command center using adhesive strips…
Read that full post here.
My very favorite and coveted wall organizer is no longer available for sale. I wish Martha would bring it back! And all of you feel the same…
Whenever I have shared these wall pieces over the years, you've written in to ask where to find it. After moving from Arkansas to California, they landed here in my home office…
Such a versatile system and, again, wish she still offered it. Thankfully a lot of people embrace this type of set up so if you're in love with this idea, you could piece together something similar. This is a good option from The Container Store…
( command center )
Or this new version I discovered from Erin Condren…
IMPORTANT & OVERLOOKED BACK TO SCHOOL TASKS
Sometimes we get so excited with all the fun parts of back to school – shopping for supplies, seeing old friends, or getting precious mom time back into our lives – that we forget the small but impactful proactive tasks. In this post I shared some of my tips – for example, getting those important dates into your planner now…
Teachers and school offices begin sending out important dates to remember before the school year even kicks off. Don't let the paper monster get out of control before the first week of school is completed…tame it NOW by writing down everything in your planner. Or adding it to your digital calendar.
Print out and mount the hot lunch menu where you can easily see it every morning…
Check-in and revisit your entry and exit drop zones…
These are ALWAYS a source of frustration for the families who hire me. Kids come in the door and just drop it all – backpacks, shoes, papers and more. Moms around the country, stop pulling out your hair and get a system set up right now.
It's the little things that make all the difference!
WEEKLY FAMILY ORGANIZER
If you like a visual and haven't made the leap to digital yet for family calendaring, here's a free printable that may help you this year…
You can read the post and grab the printable here.
Back when school life was less stressful and not so serious (if this is you with pre-schoolers – enjoy these days, my friend!) a calendar as simple as this worked well…
This is a weekly calendar created by Post-It Brand (3M) and came with small stickies attached…
The tear off sheets made it easy to remove a page and add to the side of a fridge or mudroom wall.
Looks like they aren't selling my exact version anymore, but here's their updated one…
( weekly planner )
ORGANIZED HEALTHY LUNCHES & MEALS
Call me crazy, but I love making lunches for the kids. Maybe as they get older it's one small way I feel they still need me – ha! They enjoy buying hot lunch a couple times a week, but I love making something from home…and adding special items from time to time.
I've shared my favorite lunch containers here…
And shared plenty of fridge / freezer shots over the years…
Life – and dinner time – is simpler when your meals are planned out, prepped and organized in advance. So while you have lunches on the mind, don't forget to get your weekly meal plan organized too. Clean the fridge, get containers that work well and start planning easy meals. The crock pot is one of my stand-by's.
ORGANIZE THE PAIN POINTS
Every family has their own school morning struggles – relax and know you aren't alone. For some it's the misplaced shoe issue, for others it's "where's your homework?! as you are trying to get out the door"…at one point in time I struggled with keeping my daughter's hair accessories organized in one place. Every morning without fail I couldn't (or she couldn't) find that one clip or rubber band we needed. Instead of fighting the issue every morning, I took action and organized a hair accessory station inside a linen closet…
Looking at this photo, it's hard to believe that little pointer finger now belongs to a 4th grader – *tears*…
Whatever your own personal morning struggle, just hit it straight on and solve it.
You can read that blog post here.
ORGANIZE SCHOOL MEMORIES
Way back in the blog archives (December 2011) you can find one of my favorite products for capturing school memories. These binders are incredible and still available for purchase!…
( memory binder )
Admittedly, our binders aren't up to date. I have the info to add, just need to carve out the time. But this personalized yearbook provides the perfect and easy format for collecting and saving all the precious memories. Everything! The level of detail in these binders is massive – even categories I wouldn't chronicle. Which says a lot – ha!
BOX TOP ORGANIZATION
Most schools collect box tops for fund raising and every school we've attended makes collecting a fun and positive experience for the kids. I know they are a pain in the @ss to corral until collection dates, but the funds make a difference for your school – we've funded smart boards in classrooms and laptops for the tech department, for example. Our current school has quarterly challenges with prizes / pizza parties for the top 3 classrooms.
In general, people can collect them in a sandwich bag and turn it in to the classroom/office, but to make it easier for the folks counting the box tops, we discovered a sheet of paper the kids color and adhere the box tops to…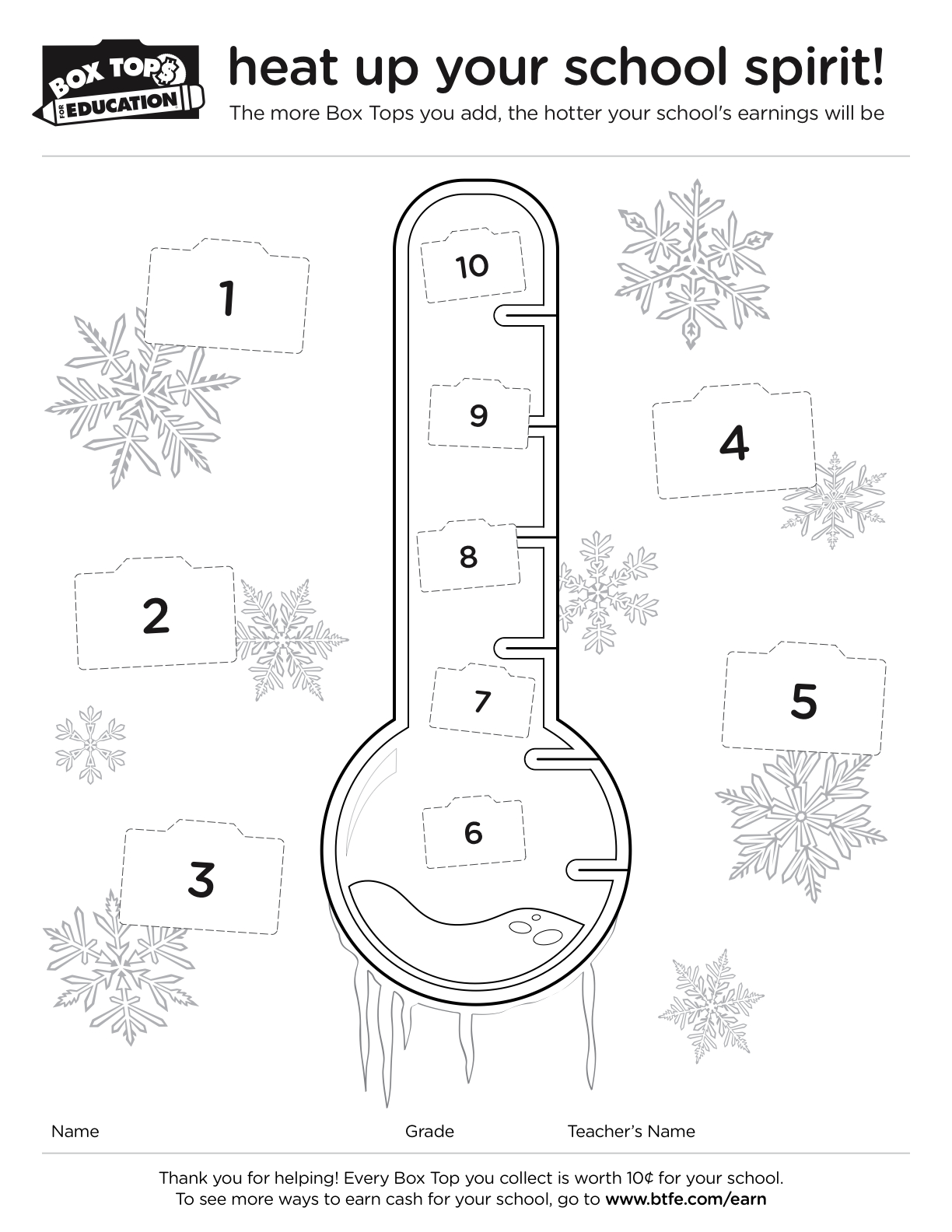 Believe it or not, there is a process for counting and submitting box tops for the funds. Helping in this small way makes the work a little less painful for your school committee handling this.
You can read more about my ideas and find links to seasonal pages in this blog post from a few years ago.
EVEN MORE SCHOOL ORGANIZATION IDEAS
Apparently, back to school and school organization has been a thing around here. If you're interested in reading even more previously shared content, see it all right here…
Back to School Things I am Loving Right Now
How to Easily Label School Items
After School Routine (circa March 2013)
Organizing Tips for Children with Learning Differences
Hope you found something to motivate you this back to school season! Hang on tight because before you know it, Halloween and the holidays will be here!
Back soon guys!
xx,
Sam
*some affiliate links used for your convenience. thank you for supporting this blog! xo